Tanning Reindeer Hides in Norway
In her Scandinavian travels, Resident Artisan Emily Derke spent some time working at the ULU Tannery in Norway. Read about it in her latest blog post.
I took a bus from Oslo and rode north for 5 hours. Several people have suggested that I visit Ulu of Norway—a small tannery specializing in reindeer leather in Vågå.

At Ulu they are making bark-tanned reindeer leather, buckskin, hair-on reindeer hides, and tanning a few other furbearers.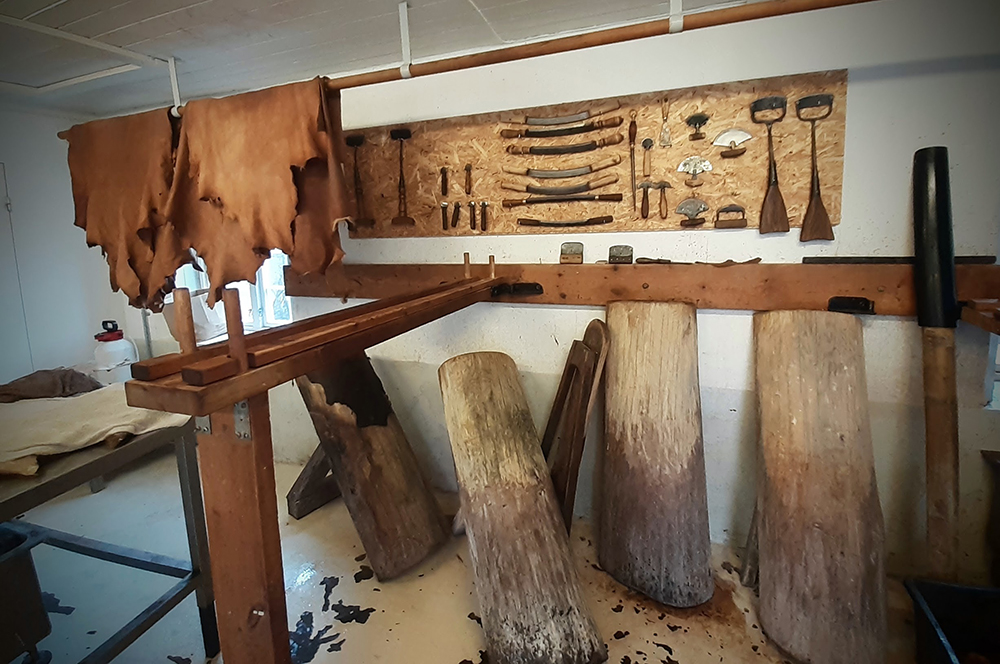 The reindeer hides come from a nearby herd, where the crew at Ulu collects about 300 hides annually when the reindeer are slaughtered for meat. A lot of the bark used is spruce bark, collected from nearby logging operations.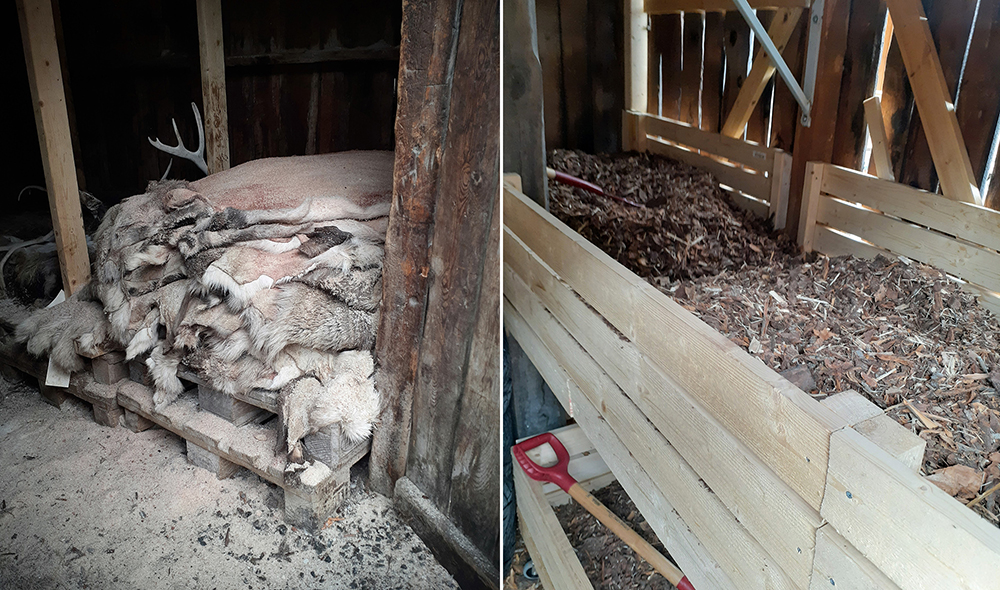 Ulu is run by Sofie Kleppe and Roni Öhman, with apprentice tanners Liv and Peter, and sewist, Marie. The tannery has a storefront where there are leathers, furs, garments and bags that have been made for sale and display.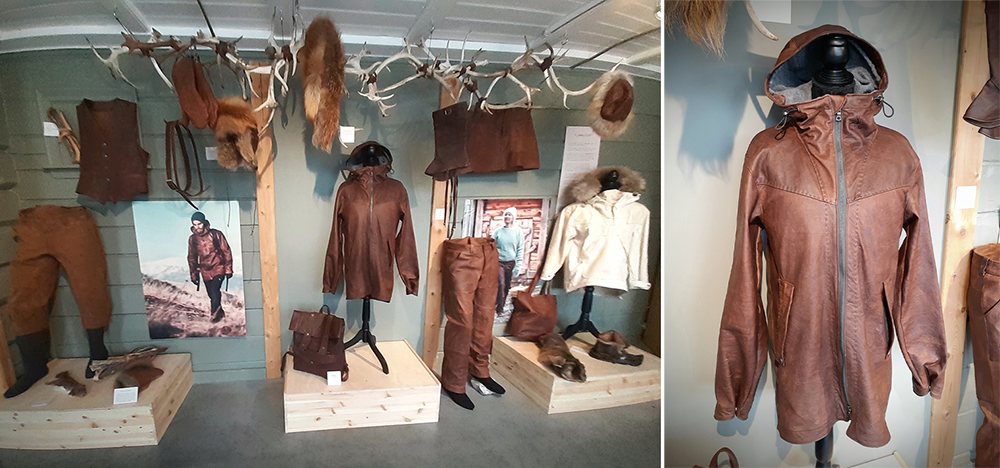 I have not seen anyone making such nice back tanned clothing. The use and development of modern patterns with traditionally tanned leather here is really something unique. There is a spacious and well set-up sewing room with patterns, tools, samples, machines, and plenty of leather to work with.

I spent my time at Ulu working in the tannery under the guidance of Liv and Peter. They are both very experienced tanners, and have tested and developed many methods for working on different types of leather. I got to work on a few projects for myself, and also try out their tools and systems as they worked on producing leather for the tannery.

The bark is cooked with water for an hour in the bark cooker. Then it is cooked 2 more times, to yield different solution strengths for different parts of the process. After the hides have had the hair removed by soaking them in lime, they are neutralized and put into the bark solution. It can take around 4 weeks of stirring, scraping, and strengthening the solution before the hides are finished tanning.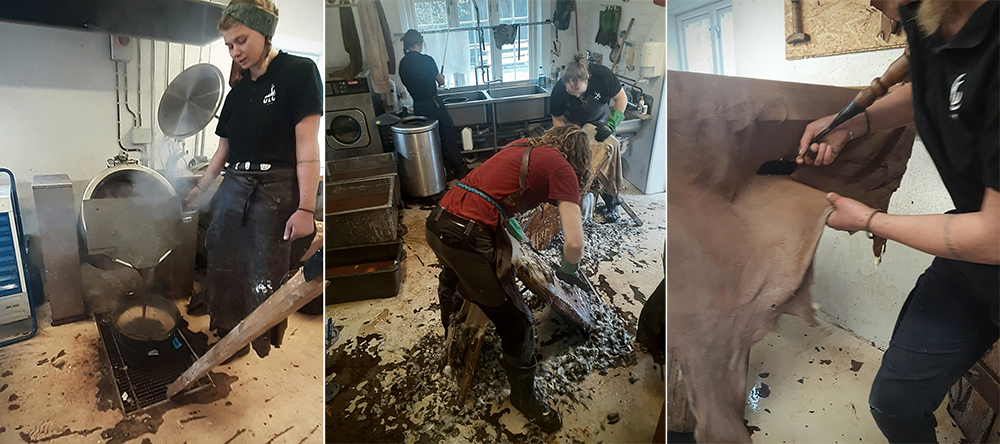 After the hides are tanned, they go through the process of oiling, softening and finishing, making beautiful, durable leather using just the resources from the area. At Ulu, they are also teaching tanning workshops, including a more intensive longer program that goes through many ways of tanning reindeer skins, starting with the harvest of skins.
I learned a ton about different ways of tanning, and was thrilled to work with reindeer skins for the first time. Thanks to all of you at Ulu for your generous sharing and time!