Winterers' Gathering & Arctic Film Fest
Thu, Nov 18, 2021 - Sun, Nov 21, 2021

Overview
Celebrate the crafts, customs, landscape, history and stories of winter travel and traditional life ways in the North. Featuring winter-centric coursework, a winter tent camp, gear swap, dancing, film festival, speakers, this is a classic event to welcome the season of white. We welcome Featured Speaker Jon Turk back to campus with new stories of adventure and reflections on the healing power of nature.
The Winterer's Gathering & Arctic Film Festival is a multi-day educational event that celebrates the crafts, customs, landscape, history and stories of winter travel and traditional life ways in the north. Winter travel enthusiasts and northern culture admirers merge on the North House campus for four days of winter travel seminars, courses and workshops complemented by multiple evenings of inspiring thought-provoking international films about arctic life.

The Winterers—or Les Hivernants as the early North American Voyageurs referred to them– were brave, experienced individuals who signed on after the summer's end to work at winter outposts scattered throughout the 'interior' of North America. In respect for the skills, traditions and spirit of this devoted group, the annual Winterer's Gathering happens each year at the North House Folk School campus on the shore of Lake Superior.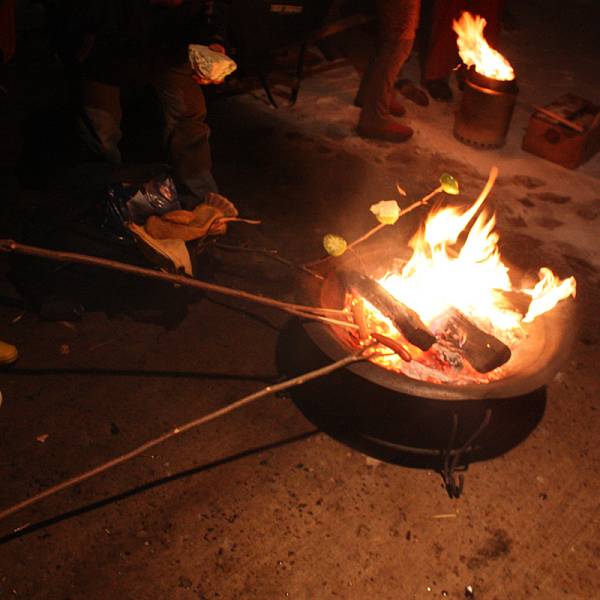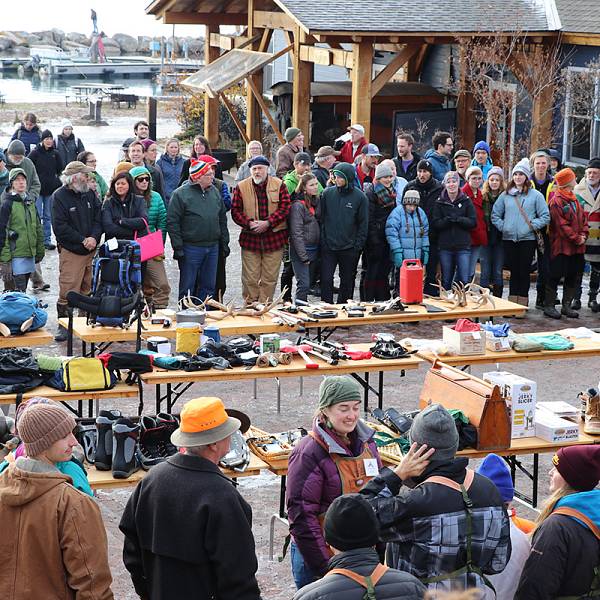 Great Gear & Ski Sale
All the best gear from North House staff, students, and enthusiasts will be on sale saturday morning. Bring your own winterer's gear to pass along to someone else.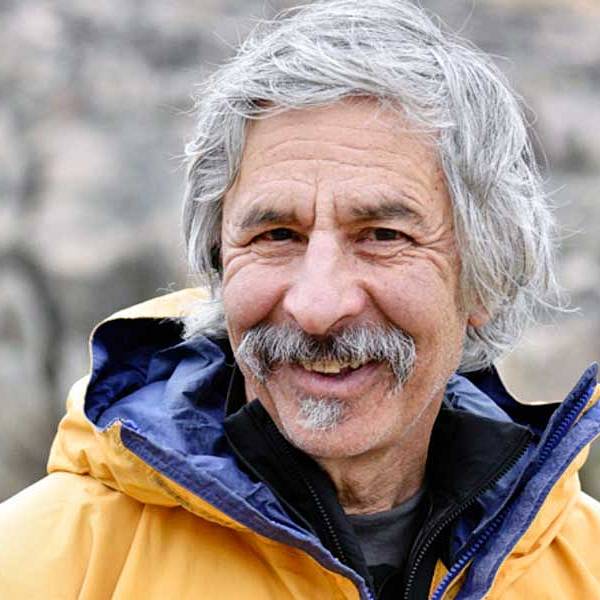 Jon Turk
We are delighted to welcome our old friend and consummate adventurer Jon Turk to campus as this year's Featured Speaker saturday evening.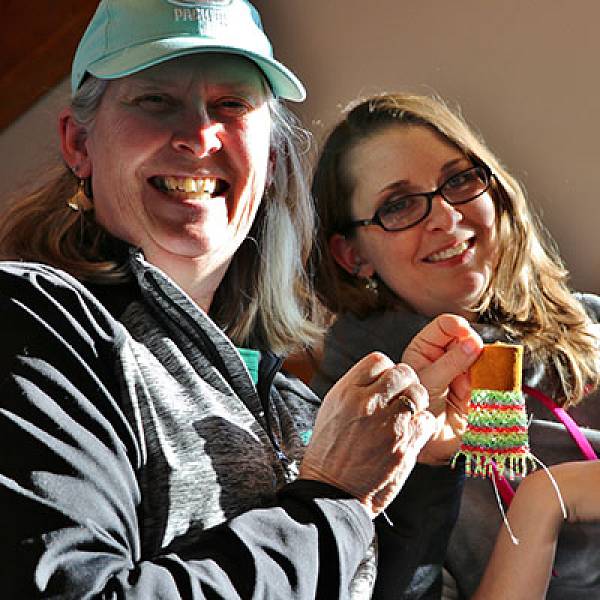 Seminars, Presentations, & Demonstrations
North House members get access to inspiring 45 minute winter-themed learning opportunities that offer something for everyone. $5 each for non-members.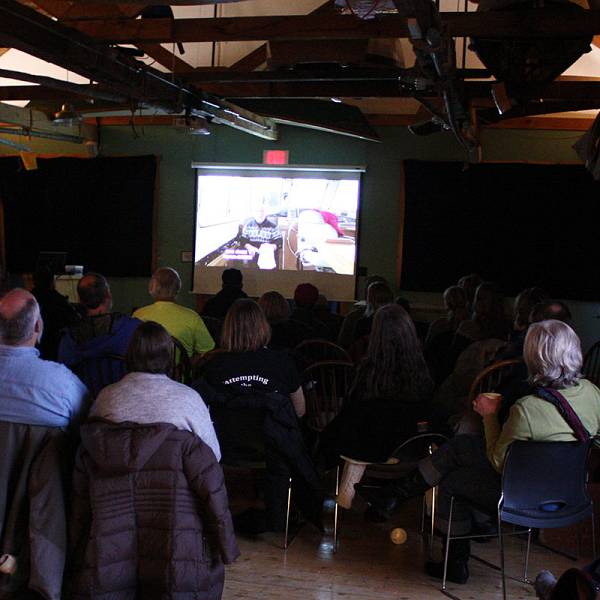 Arctic Film Festival
Films from around the globe that visually tell the story of the North. All screenings are free.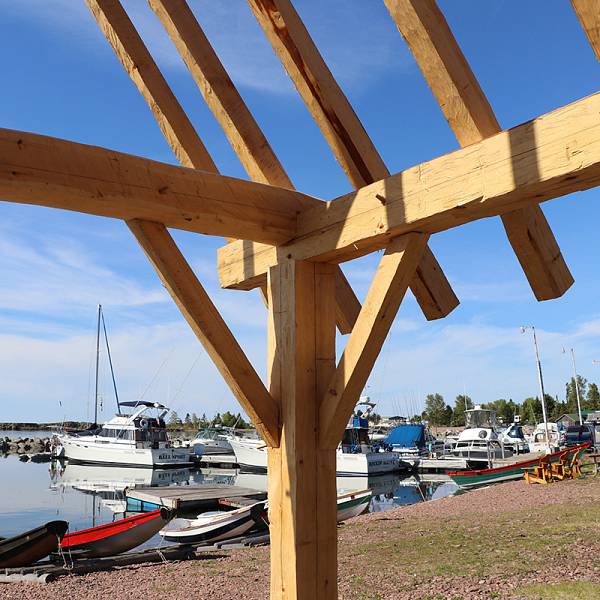 Course Offerings
Courses scheduled in food, footwear, wood, and wilds.
Event Details
FRIDAY
Open Fire Dinner on a Stick & Outdoor Film Screening
Friday, 5:30pm
Gather around a bonfire and cook over an open fire as a community. Participants bring their own food; we'll provide the fire and the pointy sticks. Sausages to steaks, pudgie pies to home fries, it's all welcome. We'll also enjoy a short outdoor film screening.
Cold Snap Poetry Slam
Friday, 8pm
Cold Snap Poetry Slam is a friendly celebration of the spoken word and the glories of the frozen North! Join in the fun by reading one of your own works or any selected seasonal poetry of your choosing. By sharing your favorite hibernal verse, presenters will receive wide recognition as cultural icons, as well as a free bottomless bag of popcorn for the weekend!
SATURDAY
The Great Gear & Ski Sale
Saturday, 10:30am – 11:30am
Bring your outdoor equipment to sell or get in on some great bargains & buy. Registration forms to sell your gear are ready. Backcountry skis to winter canvas tents. Ice skates to kites. Winter boots to down jackets. All are welcome.
**registration for items in swap is required, registration forms available online and at the day of the event
The Deep Freeze Chili Feed
Saturday 6pm
Grab your bowl for this traditional winter favorite: chili & freshly baked cornbread. Hot chili (your choice: vegetarian or meat) is cooked up in the kettle and eaten in the warm banquet hall by the woodstove. ($10/person paid at the door)

Featured Speaker Jon Turk
Saturday, November 20
7:30pm
One of the true joys of 2021 has been reuniting with old friends to hear their stories, and learn how they have grown and changed in this strangest of time periods. Or, at least to hear what they've been watching on Netflix. In that spirit, we are delighted to welcome our old friend and consummate adventurer Jon Turk to campus as this year's Featured Speaker at Winterer's Gathering. From his Siberian trips to his more recent ventures into warmer climes, Jon's stories are the very best kind-- thought-provoking, surprising, and resonant. We'll see you in the Red Building for what is sure to be an unforgettable evening.
Shamans Heal; Ceremony Heals; but Nature is the Great Healer
In Siberia: I stood naked on one leg, in the shamanic pose of flight, soaring to the Other World with Kutcha the Raven. And I was healed. In Africa: I tracked a lion through the savannah scrub, armed only with a wooden club, a weapon that predates stone tools.
"How did our frail, slow, Stone Age ancestors survive, on the savannah and tundra?" The answer is that our tribal togetherness, our cooperation, art, music, and ceremony endowed us with collective strength and an inner, spiritual power to persevere.
But there is a dark side: In Africa, I was hunted by men with guns, who were motivated by collective tribal mythologies convincing them to want to kill me. Join Dr. Jon Turk, to embrace the ancestral origin and modern power of myth and ceremony. But also, to be aware that our genetic propensity to be loving, cooperative human beings has, all too often, been hijacked for evil in this oil-soaked, consumer-oriented, internet-crazed, greenhouse-warmed world. In all the madness and chaos, all the uncertainty, mass movements, and group-think, one fact is stable and forever: Presence in Nature is the Great Healer.
Dr. Jon Turk
Jon Turk earned a Ph.D. in organic chemistry in 1971 and was nominated by National Geographic as one of the Top Ten Adventurers of the Year in 2012. Between these bookends, Jon co-authored the first college level environmental science textbook in North America, followed by 30 additional texts in environmental, physical, and earth sciences. At the same time, he kayaked around Cape Horn and across the North Pacific from Japan to Alaska, mountain biked across the northern Gobi in Mongolia, and made numerous first ski descents and first rock climbing ascents around the globe. During extended travel in northeast Siberia, Jon's worldview was altered by Moolynaut, a Siberian shaman, and his later books reflect these spiritual journeys.
ALL WEEKEND
Member Benefit: Winter Skill Seminars & Presentations
Event Seminars are 45 minute presentations that cover a variety of winter-related topics: from camping tips to travelogues, cultural reflections to winter sport secrets, these inspiring talks offer something for everyone and take place throughout the weekend. Free with the Member's Event Pass/ $5 per seminar, paid at the door.
Member Benefit: Skill Share Demonstrations
These short intensive sessions focus on particularly handy skills. Free with the Member's Event Pass/ $5 per seminar, paid at the door.
Arctic Film Festival
This one of a kind festival features films from around the globe that visually tell the story of the North. Documentaries, features and shorts showcase arctic landscapes, traditional cultures, northern adventures and changing climates. All film screenings are free and held in the Blue Building.
Harborside Winter Tent Camp**
An opportunity for winter campers to set up their shelter near campus, whether it be a canvas wall tent, an expedition or 4-season nylon-grade tent, or a traditional Mongolian yurt, and share information and ideas about winter camping in the elements of cold weather. Participants are invited to be a part of the Winter Tent Tour scheduled on Saturday at 2pm.
Costs - $8/night (non-electric) $15/night (electric)
(**registration required)
Become a member to get the event pass!
North House members get great benefits - event passes at Wood Boat Show, Unplugged and Winterer's Gathering, early registration days, and our Shavings newsletter. Your donation makes you a member! Stop by the info booth to learn more about how you can support the mission of North House Folk School.
Course Offerings