Hand Drawn Maps: Exploring Your Relationship with the Land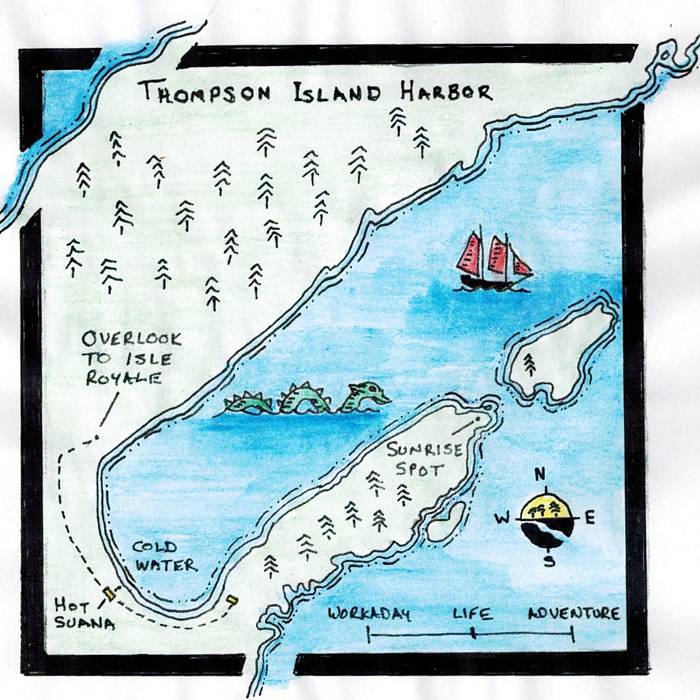 Course Overview
In this hands-on class, students will learn how to create their own hand-drawn maps, focusing on the personal connection they have with the land they are mapping. Through a series of exercises and discussions, students will discover how to bring their unique perspective and experiences to their map making, resulting in a final product that is meaningful and representative of their relationship with the land. Some basic materials will be provided, but students must bring the below materials and are welcome to bring their own maps or reference materials to share. This course is open to all skill levels as long as you can trace a line. Mapping is for everyone! Please note that this course will take place in November, so be sure to dress appropriately for spending up to an hour or so outside at a time. We may go outside to map our surroundings in unique ways, such as creating a smell map or a pace map. The class is open to independent students aged 14 and up. Ages 8-13 are welcome if accompanied by an adult. They will complete one project together.
Required Tools
Number 2 pencil or a mechanical pencil with extra graphite
Eraser
Small pencil sharpener
Fine liner pen or two with black ink (Suggested: Micron 005, 005, 01)
Colored pencils (at least two shades of green, one blue, one red, one yellow) or a set of watercolor pencils (these are more fun but you'll need a brush (see below))
11x14 to 11x17 piece of clear acrylic 
Optional Tools
Watercolor brush and cup if bringing watercolor pencils. I like using a water brush which is a watercolor brush that holds water in the handle.
Watercolor paints, crayons or other coloring tools 
Fancy yellowed or tan paper with texture to give a final piece a fun look 
Triangle
Clipboard
A pair of compasses (drawing compass)
Lettering guide 
Expanding file organizer is nice to store your map making supplies and completed maps
Sketchbook 
Laptop or tablet to view maps and aerial photos or satellite images. Install Google Earth if you are going to use it this way. 
Tools that will be provided
Tracing paper 8.5x11
Carbon/Graphite Transfer Paper
Masking tape
A block of hot-press watercolor paper for the final project
Extra white paper
Rulers
Scissors 
Course Details
Tuition:
$115.00
Materials fee: $5.00
Latest Update:

View recent changes →
Hand Drawn Maps: Exploring Your Relationship with the Land