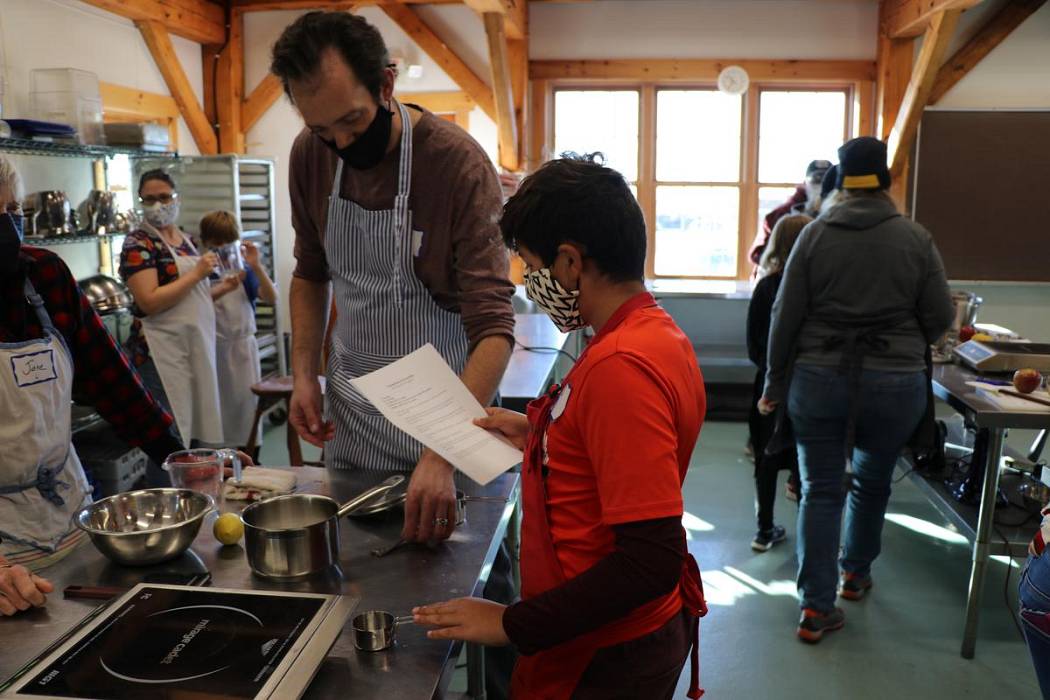 Overview
Here in Minnesota, kids get a long weekend in October-- known to most as "MEA." Use that school break for a folk school break and come on up for Family Weekend at North House. We will offer a dozen or more classes, some for kids only, others for adults and kids to take together. From cooking to fiber arts, woodworking to blacksmithing there is a skill to learn for everyone. The weekend includes both formal classes that require registration ahead of time as well as drop-in activities that are free and require no pre-registration. We'll also host a Family Fun Night on Friday October 21st open to the community.
Event Details
Family Weekend classes open for registration August 1. Full list of events available in September.
ADP Open Studio
Thursday, October 20th, 5-7pm
Drop by the Artisan Development Program studios to meet our Resident Artisans, see some of their work, and check out their workspace. The Artisan Development Program is a two-year professional development program for craftspeople. Upstairs at Betsy Bowen Gallery and Studios building, 301 1st Ave W. These open studio showcases are always free!
Family Fun Night - Games, S'mores and Apple Pressing Demonstration
Friday, October 21, 5-7pm
Cozy up around the campfire, we'll provide the s'more packets. Staff or instructors will lead drop-in outdoor games. Watch a cider pressing demonstration with free samples while supplies last. Stop by before or after your dinner (or bring a picnic!) and enjoy an evening of games, s'mores, cider and fun on the harbor.
Family Fun Night - Contra Dance
Saturday, October 22, 6-9pm
Kick up your heels at a friendly community contra dance. There will be live music and a caller to teach you, no experience needed. Easier more family friendly dances will be featured at the start of the night. Come on your own or bring the whole family.
Drop-in Family Activities
Friday-Saturday 10am-4pm
There's a lot to do in Grand Marais on MEA weekend! If you can't squeeze a class in, stop by for a quick visit to the Blue Building and make and take craft activities. Be prepared for some "Mooseing" around.
Course Offerings