Timeless Gluten-Free Noodles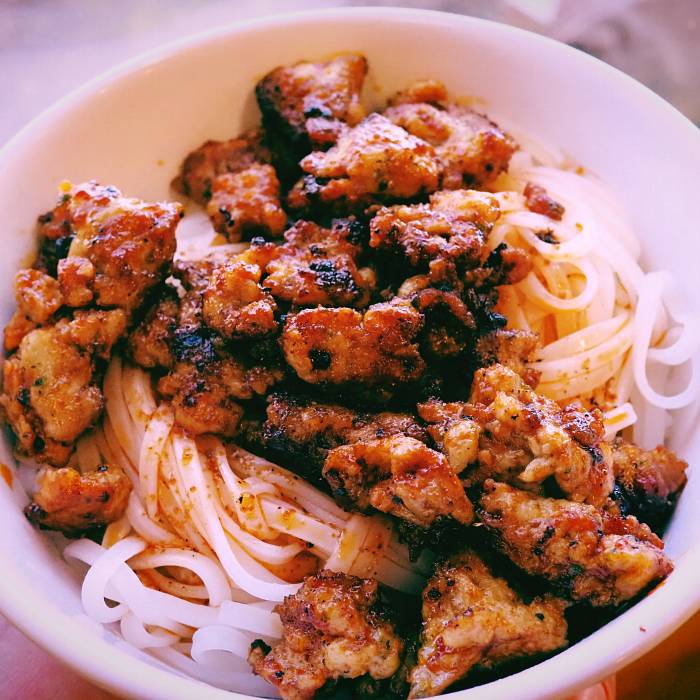 Course Overview
The market for gluten-free products has grown massively as has the attempts at gluten-free substitutes. In this class, we will focus on noodles long in existence that happen to be gluten-free. In lands where growing wheat wasn't feasible many other noodle types prevailed. Those noodles remain in use today even with greater accessibility. We will make soba noodles with flour that we will grind from hulless buckwheat groats. There are many starch based noodles from around the world. Some names such as shirataki, glass noodles, and cellophane noodles may be familiar. We will explore different methods for making starch based noodles and will be making multiple different noodles. Students will also learn about starch extraction opening up the nearly unutilized but abundant starches that are locally available. In class, we will make dishes with our noodles to savor our work and taste the possibilities. Students will go home with noodles to continue to enjoy! Students age 16+ may sign up for this course.
Required Tools
All tools will be provided
Optional Tools
Dates
Cancelled
Fri, Jan 20th, 2023 – Sun, Jan 22nd, 2023
This course has been cancelled. We offer our deepest apologies.
If you were registered for this class, you should have received an email regarding your refund options. If not, please call us at 218-387-9762 or email us at info@northhouse.org.
We truly hope to see you in another class at North House soon!
Course Details
Tuition:
$300.00
Materials fee: $85.00
Timeless Gluten-Free Noodles