Swedish Toothbrush Rugs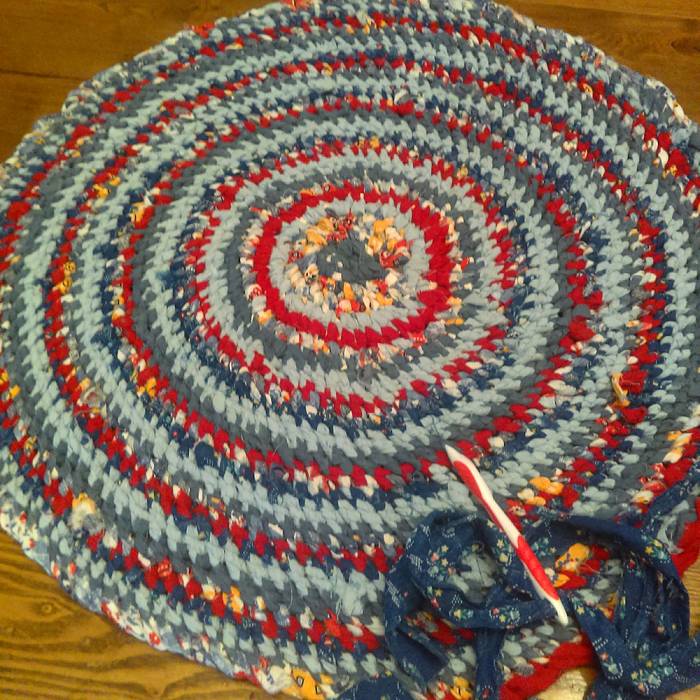 Course Overview
Toothbrush rugs are attributed to Swedish immigrants who brought this somewhat obscure tradition with them to America in the late 19th century. The Extension Service seized upon the idea and began teaching the technique to persons looking for a means of self-support following WWI and the Great Depression when the motto was "use it up, wear it out, make it do, or do without." The nalbinding stitch originally used to make the rug has since morphed into a stitch which is quicker and easier to do. Students will be shown both methods and can choose which technique they want to use to make their own rug using fabric strips and a toothbrush needle. This is a great project for recycling old sheets, cloth or clothing — a means of sustainability in today's culture.
Materials Fee
A materials fee of approximately $5 will be collected by the instructor during class.
Required Tools
3-4 yards of cotton sheets or yardage of different but compatible colors and patterns are recommended. Cotton/poly blends or knits will also work. It is best to use either all cotton or all knits in your rug and not some of each.
Rotary cutter and cutting board OR scissors
Yardstick or ruler
Optional Tools
Feel free to bring your favorite tools and whatever materials you might feel appropriate for this course.
Swedish Toothbrush Rugs