Service Learning Project: Sturdy Stackable Sawhorses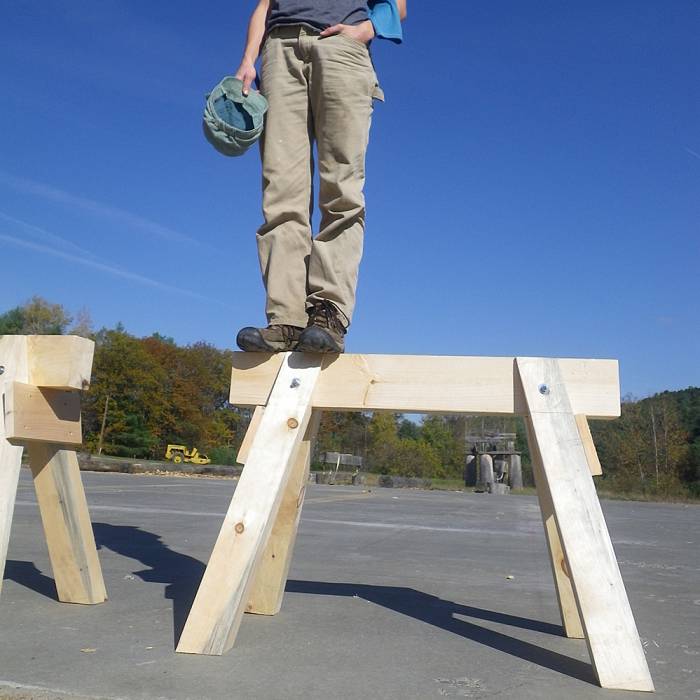 Course Overview
Sawhorses are an essential shop resource, and a well-built set will last for years. Help North House prepare for the next decade by building a set of sturdy horses for the shop in this two-day class, ideal for beginners or intermediate woodworkers. Students will create a layout on a sheet of plywood, cut the legs and 'back' using either power and hand tools, and tie it all together with cleats and bolts. Skills and techniques learned in this course can easily be applied to create a similar set of horses at home. This course is part of North House's Volunteer and Service Learning Weekend, and lunch will be provided both days.
Dates
Thu, Apr 18th, 2019 – Fri, Apr 19th, 2019
Course Details
Skill Levels:
Beginner to Advanced
Intergenerational age:
N/A
Required
You will need the following tools for this class:
All required tools/materials are provided by your instructor and North House and will be available once the course begins.
Optional Tools
Feel free to bring your favorite tools and whatever materials you might feel appropriate for this course.
More Information
Once registered, students will receive a confirmation email with further class information. Please call us if you haven't received it within 24 hours.
Service Learning Project: Sturdy Stackable Sawhorses - 4/18/2019