Pebble Jewelry Open Studio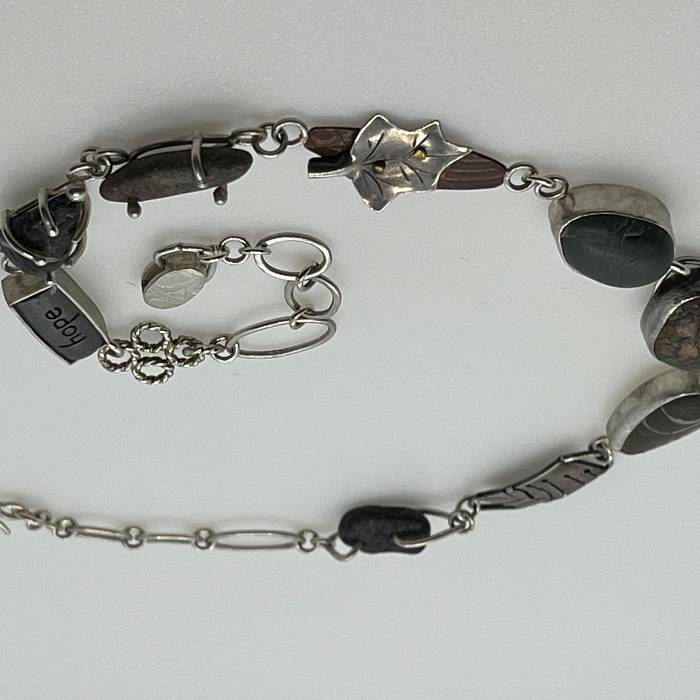 Course Overview
Beth Gautsch will host two open studio days for independent study in pebble jewelry construction and fabrication. Here's how this works: students will have two days to finish a project they might have started in another class, remake a project they would like to try again, or build up metal fabrication skills. Each student will bring the project they want to work on, the materials, and any specialized tools needed to create or complete the project. Basic metal fabrication techniques will not be taught, so workshop participants must know how to solder, saw, and have some basic fabrication skills. Beth will be in the studio to lend guidance and encouragement, help work out more complicated fabrication projects, and offer input and design guidance as needed. Everyone will be working on a different project so there will be opportunity for support and collaboration, as desired. This is not a suitable class for beginners with no experience. There will be a materials fee of $10-$25 payable to the instructor during class.
Required Tools
You will need to identify and purchase the sterling silver metal (sheet and wire) for your planned project prior to class. If you are ordering from Rio Grande, you will want to place your order at least three weeks or more prior to the workshop to avoid paying rush charges.
Eye magnification, if needed to see small detail
A way to tie back longer hair
Small old hand towel to dry your metal pieces
Bibbed apron if you so desire
Dust mask if you are bothered by fine dust particles
Fine black Sharpie pen
Saw blades
Drill bits (diamond and/or twist drill bits as needed)
Sandpaper and any other finishing tool or material
Optional Tools
A good selection of hand tools will be available. But you are encouraged to bring your own hand tools, especially any specific tools needed for your project. Please email the instructor after registration to get a list of available Metals Studio hand tools.
Dates
Sat, Oct 28th, 2023 – Sun, Oct 29th, 2023
Latest Update:

View recent changes →
Pebble Jewelry Open Studio