Handwoven Towel Sampler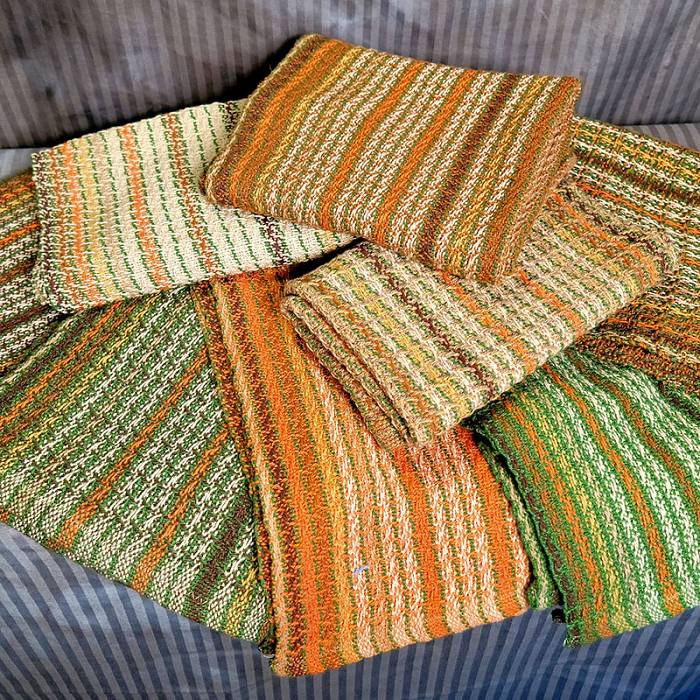 Course Overview
A handwoven towel makes a great project: not too big, not too small, very useful and lovely to look at. And, there's an endless amount of design choices! This class offers weavers a chance to make a collection of towel samples of different patterns and materials in one weekend by working round robin style on 8 different looms. The instructor will bring pre-wound warps of different materials including linen, cottolin and cotton. Students will warp the looms following a selection of patterns for 4, 6, or 8 harnesses. Some of the patterns we will explore include: M's & O's, Summer & Winter, Log Cabin, Twill, Halvdral, and Shadow Weave. We'll also practice different finishing techniques. Sampling can be expensive and time consuming, which makes this type of group experience a great way to try lots of different techniques in a short amount of time. Students interested in this course should be able to warp a loom with minimal assistance and weave independently.

Required Tools
All required tools/materials are provided by your instructor and North House and will
be available once the course begins.
Dates
Cancelled
Thu, Jan 27th, 2022 – Sun, Jan 30th, 2022
This course has been cancelled. We offer our deepest apologies.
If you were registered for this class, you should have received an email regarding your refund options. If not, please call us at 218-387-9762 or email us at info@northhouse.org.
We truly hope to see you in another class at North House soon!
Course Details
Hours:
Days 1-3: 9am-5pm; Day 4: 9am-noon
Tuition:
$365.00
Materials fee: $30.00
Handwoven Towel Sampler