Felted Board Games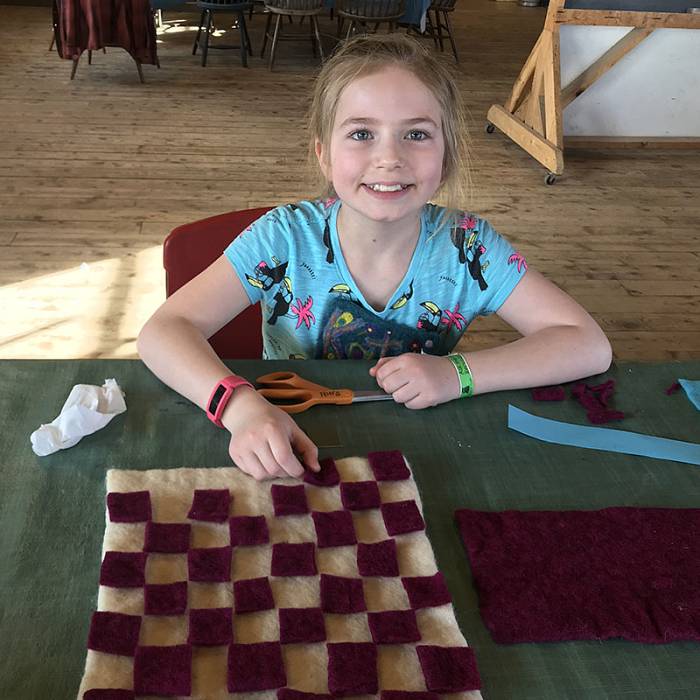 Course Overview
Using beautiful colored wool with wet felting and prefelt techniques, students will design and make their own felt board games! From the simplest version of tic tac toe to checkers, chess, or backgammon, these handmade games make wonderful gifts for a traveler or they may be so beautiful they become a family heirloom! We will begin the class learning about prefelts as a great design method and continue with the design process for each unique game. There are many options for felted game pieces. Students will choose from felted coils that are cut up or small sculptural pieces that become kings and queens etc. Those who chose a simpler project can make more than one. If students choose to make additional projects, a fee for additional materials can be paid to the instructor in class. Ages 15+ may attend without an adult.
Dates
Cancelled
Sat, Jan 8th, 2022 – Sun, Jan 9th, 2022
This course has been cancelled. We offer our deepest apologies.
If you were registered for this class, you should have received an email regarding your refund options. If not, please call us at 218-387-9762 or email us at info@northhouse.org.
We truly hope to see you in another class at North House soon!
Course Details
Hours:
Day 1: 9am-5pm, Day 2: 9am-Noon
Tuition:
$130.00
Materials fee: $30.00
Felted Board Games