Bark Tanned Sheep Hides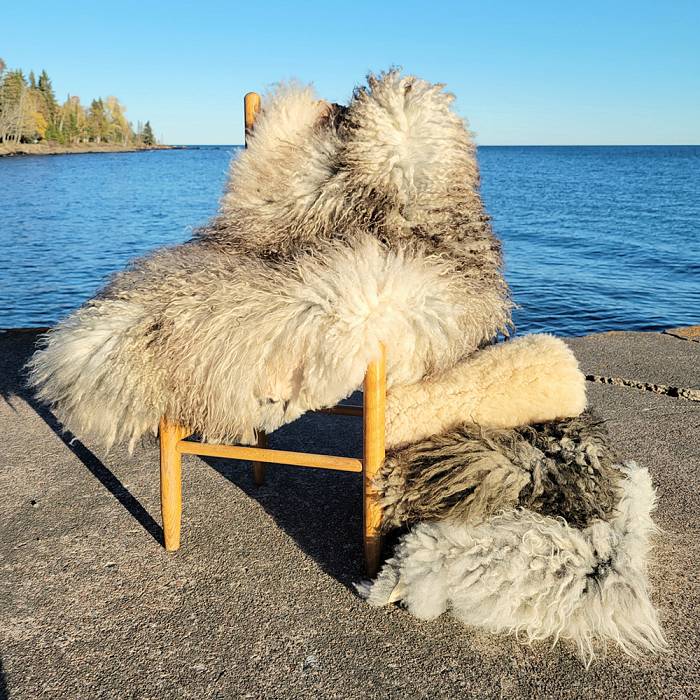 Course Overview
Tan a sheepskin using natural plant tannins, fats, oils, and some hard work. In this hide tanning course, each student will take home their own beautiful, luxurious, traditionally tanned sheepskin. Bark tanning is a method historically used around the world that creates an extremely durable material, and is said to date back 5000 years. This method utilizes the tannic acid found in certain plant materials to create a bond with the protein structure in the skin, creating a molecular transformation that turns skins into leathers, furs, or tanned hides. Tannins can come from locally harvested plants, but for this style of workshop we'll be using ethically sourced mimosa bark extract.
This class will start with washing and scraping a raw sheepskin, creating a tannin bath for it to soak in, and completing the process with oil and finishing treatments. Throughout the week we will have demonstrations and discussions about other tanning methods, how to use locally harvested tannins, and do some hands-on projects that utilize home tanned leather. 
Come prepared for some physical labor and tons of learning—the world of tanning is vast and this one method is just a tiny window into all of the possibilities.
Required Tools
Waterproof Apron
Rubber gloves- Like heavy dishwashing gloves
Rubber Boots
Dates
Tue, Apr 4th, 2023 – Sun, Apr 9th, 2023
Course Details
Tuition:
$525.00
Materials fee: $180.00
Latest Update:

View recent changes →
Bark Tanned Sheep Hides