Artisan Breads Immersion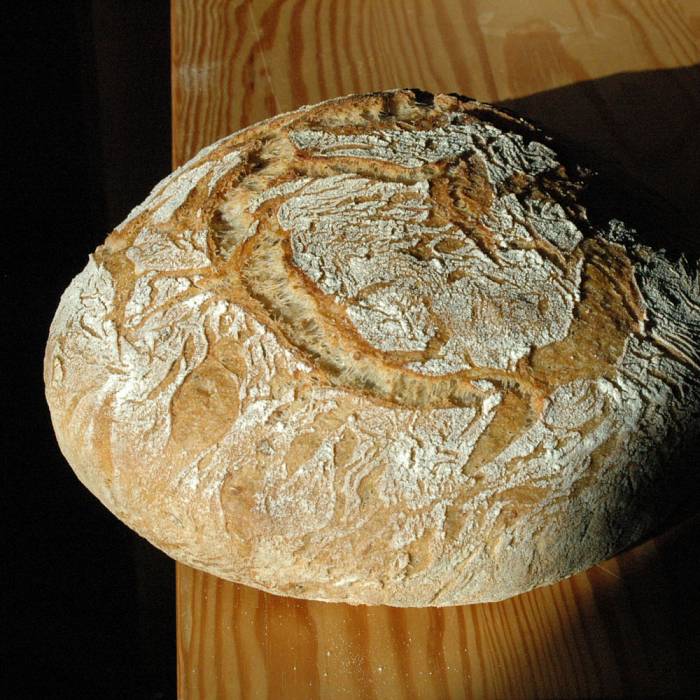 Course Overview
Lace up your baking shoes and get ready for an artisan breads baking marathon. Combining the skills of our popular Artisan Breads I and II courses, this 2.5 day intensive course allows students to dig deep into hand-crafted, long-fermented, and hot-hearth baked breads. We'll explore pre-ferments and a long cool rise to extract maximum flavor from the grains. Students will practice skills and use techniques that will help to achieve consistency in their baking, shape beautiful artisan loaves, and fit baking into their busy life. Recipes will include pan au levain, ciabatta, boule, herbed flatbreads, pita, and others. We will bake in North House Folk School's wood-fired oven and will learn how to create the hot-hearth experience in a home oven. Open to beginning and intermediate bakers, this course requires the ability to stand for periods of time, to knead dough by hand, and to walk to and from the teaching kitchen and the outdoor wood-fired oven.  Age 16+ may sign up for this course.
Required Tools
Four 2-gallon zip top bags to take your bread home 
Small, lidded container if you want to take sourdough starter home
**IMPORTANT**   On Friday, we will meet from 4 pm - 8 pm without any time set aside for a meal. Please bring a small meal or snack to eat while we work. The Oven and the Bread are in charge of our baking days. We expect to take about a 30 minute break during the day for lunch, but expect that will not be enough time to go out to get lunch. Plan to bring food for snack and lunch for both Saturday and Sunday. During class we will take time to taste the breads we make and often there are additional items served to accompany the tastings. Depending on your dietary needs, please plan to bring snacks/lunch to get you through a busy couple of days!
Dates
Fri, Nov 4th, 2022 – Sun, Nov 6th, 2022
Course Details
Hours:
Day 1: 4-8pm; Days 2-3: 8am-4pm
Tuition:
$245.00
Materials fee: $45.00
Latest Update:

View recent changes →
Artisan Breads Immersion