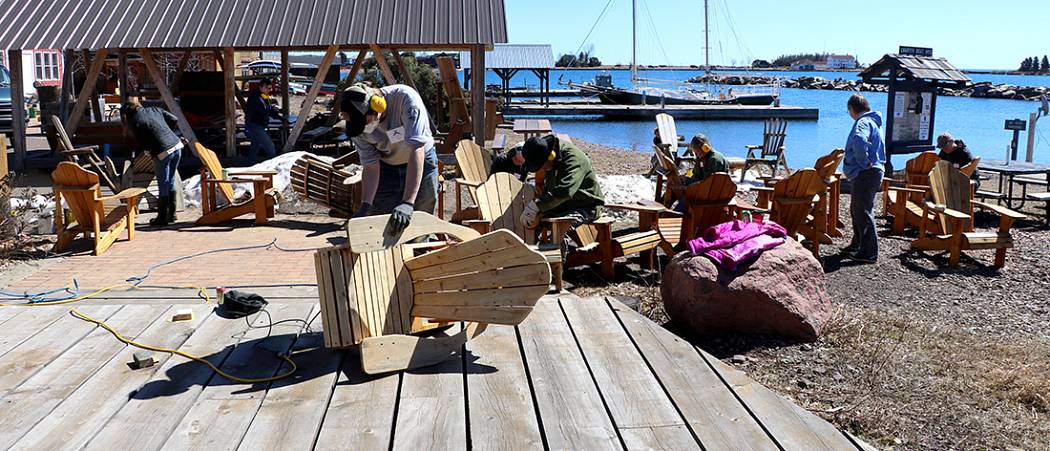 Overview
Sunshine, camaraderie, projects, and pizza - what could be better? "We" spent April 22nd and 23rd sprucing up campus for the summer months. Mark your calendars for late April 2023 if you want to join in on the fun next time!
---
The fun will kick off on Friday at 9:00 a.m. and will continue through Saturday. We'll meet each morning at 9am and divide into project teams; there will be projects for all skill levels and abilities. The hand work will wrap up at 4pm each day. All lunches will be provided.
To celebrate a transformed campus and all the hard work, we'll have a wood-fired pizza bake Saturday evening at 5pm! Any way you slice it, you'll get a few square meals out of the deal and time well spent with friends at North House.
And don't miss a special free service learning course finishing new hoops for the mast of North House's favorite sailboat Hjørdis: Mast Hoop Leathering with Beth Dow.