Blacksmithing & Toolmaking
Viking-Era Bronze Casting with Recyclable Clay Molds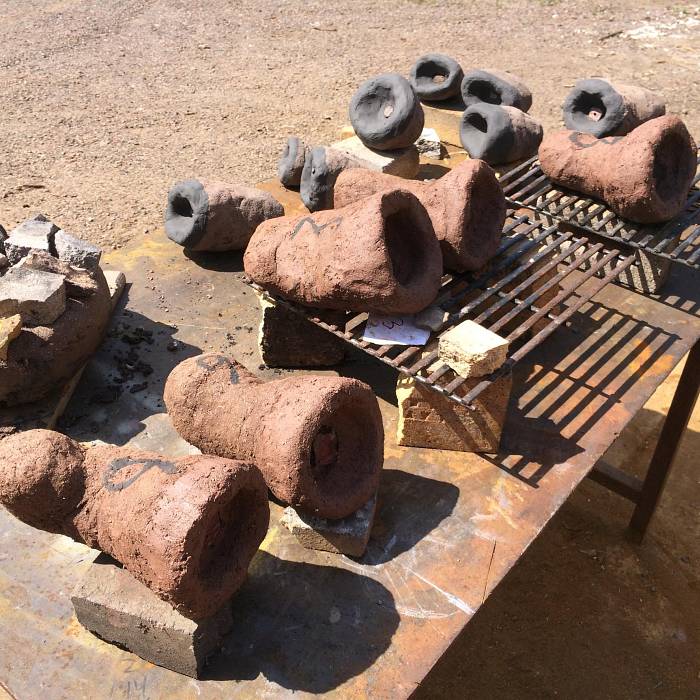 Course Overview
Experience time travel through craft by exploring the metallurgy of the Viking era! Learn metal casting of images or simple tools as practiced using clay as a molding material. Students will work with wax to make bronze tools, jewelry, or sculpture, and cast their images using the "lost wax" process in clay molds as practiced between 700 CE and 1200 CE in Scandinavia. Interested students can also try melting bronze using Viking–era furnaces with charcoal and air.
This unique experience will be of interest to sculptors, jewelers, knife makers, re-enactors, and students of the history of technology, metallurgy, and Scandinavian culture. The workshop will feature detailed instruction about the process, comparisons to other metal casting traditions of other cultures, as well as hands-on experience accessible in very few places. Each student will come away with one or two small bronze castings. There will be opportunities to learn about simple furnace and kiln design and the making of simple crucibles.
Students ages 14+ may participate with an adult. The youth student will receive a 25% intergenerational tuition discount. Although no prior experience is required, some familiarity with Viking history and imagery will be helpful.
Required Tools
Leather shoes
Safety glasses (available to borrow but you may prefer your own for fit and comfort 
Cotton clothing (long sleeve shirt, bandana or cotton hat, blue jeans) 
Leather gloves
Dust mask
All other tools and materials are provided by your instructor and North House and will be available once the course begins.  Materials and tools provided include:  Wax, Charcoal, Clay, Grog, Bronze, Modeling tools, Crucible, Bronze melting furnace, Blower, Tongs, Shank, and pick-up tongs, Safety Equipment, including face shields, gloves, fire retardant jackets, spats, and aprons.
Optional Tools
Hard hat
Face shield 
Leather apron 
Kevlar hot gloves
Dates
Thu, Aug 17th, 2023 – Sun, Aug 20th, 2023
Course Details
Tuition:
$375.00
Materials fee: $55.00
Latest Update:

View recent changes →
Viking-Era Bronze Casting with Recyclable Clay Molds