Turn Your Pebbles into Rings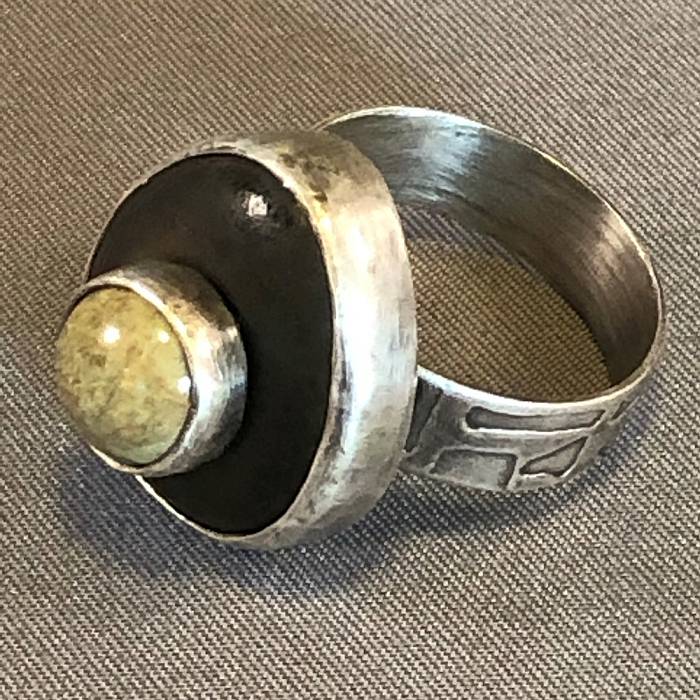 Course Overview
If there's a pile of pebbles in your house just waiting to be turned into one-of-a-kind rings, look no further. Learn to rock the ring and turn those fancy pebbles into a ring to wear and enjoy every day. In this workshop, students will have the opportunity to make several rings, each with a different type of ring shank or band. Students will learn basic metal fabrication methods to include soldering, filing, sawing, and texturing to make at least two bezel set rings. This is a great opportunity to learn to make rings or fine-tune your metalsmith ring making skills to capture your North Shore treasures! Students are invited to bring small cabochons or stones for design consideration and will have time to walk the beach for an hour the first day to gather additional pebbles.
Materials Fee
Approximately $35-$75 payable directly to instructor
Required Tools
Eyesight magnification if needed
Long pants
Hair tie if needed
Closed toe shoes
Black extra fine tip sharpie
Notebook or paper for note taking
Small hand towel
Optional Tools
Tools will be provided, and sterling silver will be available for purchase at the time of class. Students are welcome to bring their own hand tools and sterling silver metal. If students wish to purchase their own material*, a materials list is provided below.
24-gauge sterling silver sheet metal (Rio Grande product number 100-124) Dead Soft 6" x 1"
22-gauge sterling silver sheet metal (Rio Grande product number 100-122) Dead Soft 6" x 1"
18-gauge sterling silver sheet metal (Rio Grande product number 100-118) Dead Soft 6" x 1"
16-gauge sterling silver round wire (Rio Grande product number 100-316) Dead Soft 24"
14-gauge sterling silver square wire (Rio Grande product number 100-514) Dead Soft 24"
Sterling silver bezel wire – size will be determined based on the size of the pebble or cabochon
Jewelers saw and saw blades
Flat nose pliers – two pairs
Round nose pliers
Half round pliers
Needle files
Half round file
Metal ruler
Dividers
Metal ring mandrel
Ring clamp
Bezel pusher and burnisher
Dates
Mon, Oct 24th, 2022 – Wed, Oct 26th, 2022
Turn Your Pebbles into Rings