Stargazing for Beginners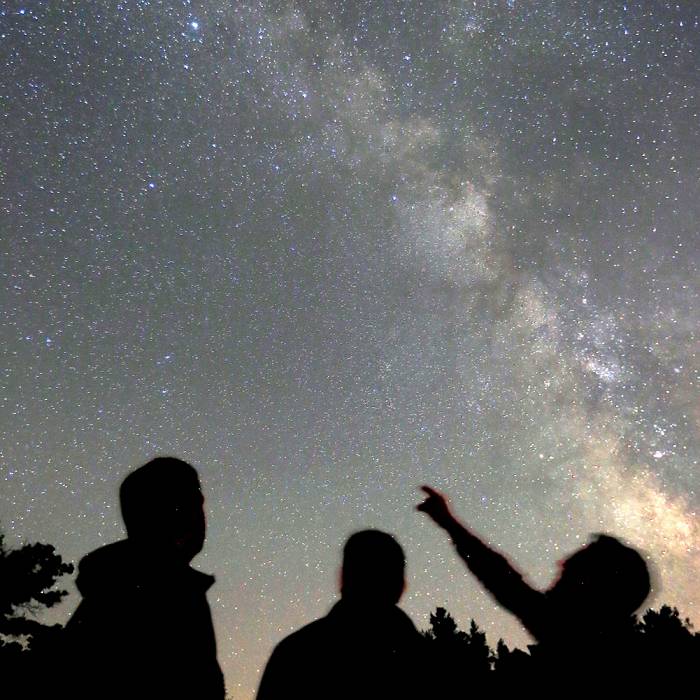 Course Overview
Find your way around the night sky by using apps and maps to identify the season's brightest constellations and planets. Understand how stars, planets, and the moon move and why some constellations are visible in one season and not another. We'll also observe the sun through telescopes equipped with special filters to show sunspots and flaming prominences and look ahead to must-see astronomical events. We'll also touch on basic astrophotography with your phone and DSLR. At night, we'll head outside of town for spectacular views of star clusters, nebulas, Saturn, and the moon through a large amateur telescope, weather permitting. Note: There is a three hour dinner break for this class. 
Required Tools
Warm clothes in case of chilly weather during the night session
Optional Tools
Bug spray 
A pair of binoculars if you have them (not required)
Please download and install the free phone app Star Chart for iTunes or Google Play some time before class. Google "Star Chart app" to find it.
Dates
Sat, Aug 5th, 2023 – Sun, Aug 6th, 2023
Course Details
Hours:
3:30 - 6pm; 9pm-11:30pm
Latest Update:

View recent changes →
Stargazing for Beginners