Scandinavian Fringe Embellishments: Folk Art on the Edge(s)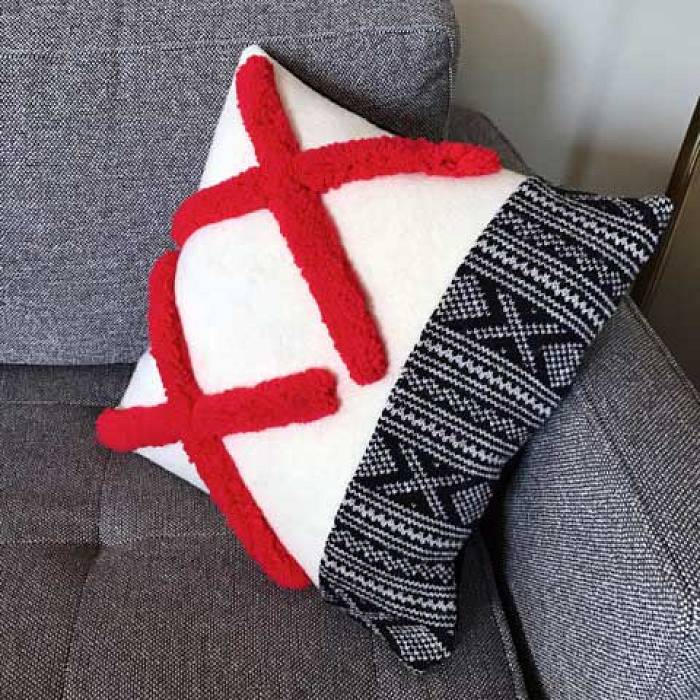 Course Overview
In Scandinavia, yarn fringes traditionally were used to embellish the edges of mittens and of woven textiles like tablecloths or cushions. Students will learn three different techniques hands-on: one using a stick and small heddle; a two-person Swedish technique using a wooden rod; and a looping-style technique using a two-pronged, long-tined "fork." Dense fringes can be clipped, steamed and formed into kavelfrans, a Swedish word for a fuzzy-worm-like fringe. Students will leave with many samples and a completed project: a pillow-top, edges for gloves or mittens, a pincushion or felted needle book (or more than one of those). Inspiration will be gained through a slide presentation and discussion of traditional objects, as well as liberal experimentation during class. Knitters, weavers, and other fiber enthusiasts will enjoy adding these techniques to their textile toolboxes. No experience required.
Dates
Sat, Feb 17th, 2018 – Sun, Feb 18th, 2018
Course Details
Skill Levels:
Beginner to Advanced
Additional materials fee paid to instructor when class starts:
varies ($40-$60)
Required
You will need the following tools for this class:
scissors
notebook
portable sewing machine (if possible)
Optional Tools
Feel free to bring your favorite tools and whatever materials you might feel appropriate for this course.
More Information
Once registered, students will receive a confirmation email with further class information. Please call us if you haven't received it within 24 hours.
Latest Update:

View recent changes →
Scandinavian Fringe Embellishments: Folk Art on the Edges