Rigid Heddle Crash Course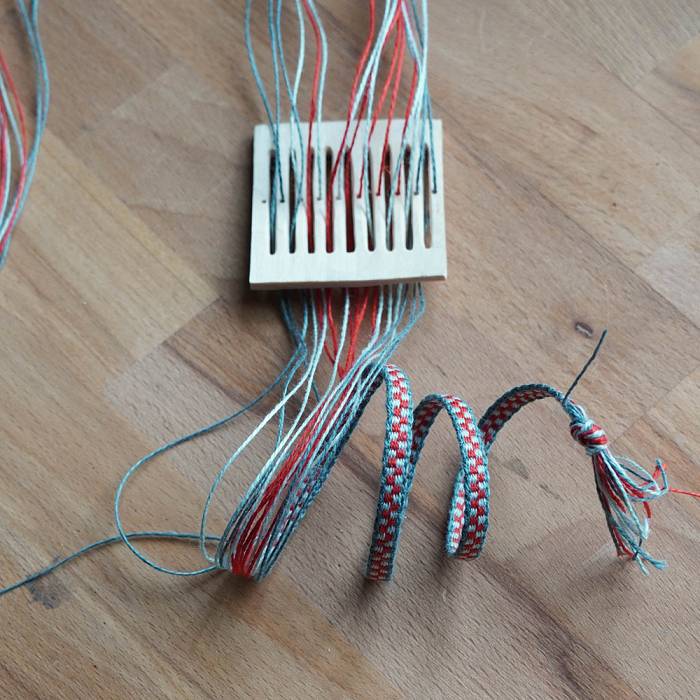 Course Overview
Explore the world of repp band weaving on the nordic rigid heddle with featured guest Kerstin Neumüller. Kerstin will introduce repp band weaving, including set up and patterning, and a bit of cultural history as well. Hand-carved rigid heddles will be available for purchase for students who want to "reppeat" the project. Don't miss this fun opportunity to meet a well-known textile artist and get a taste of this engaging traditional craft. Students ages 12+ are welcome to attend.
Required Tools
All tools will be provided.
Optional Tools
Please make sure you bring your reading glasses as weaving can be quite fiddly.
Course Details
Tuition:
$90.00
Materials fee: $10.00
Rigid Heddle Crash Course