Rag Rug Weaving for Beginners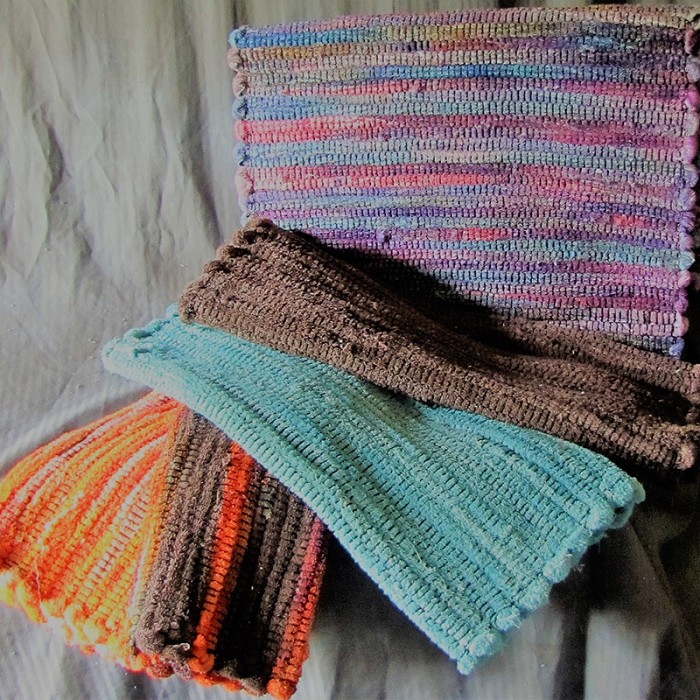 Course Overview
A woven rag rug table runner is a lovely addition to any table. When accompanied by matching placemats, the effect is altogether homey and warm. Plus, they are great projects for a first-time weaver and attractive ways to upcycle old blankets and other fabrics. In this session, students will learn how to read a simple weaving draft, wind a warp and thread a loom, as well as learn about different weave structures and history. They will design and weave a table runner and placemats exploring the use of color and materials on the four harness floor loom. This session will happen in person at North House but a virtual meeting to discuss materials preparation will occur a week prior.
Required Tools
Binder with paper and graph paper
Scissors
Pencils
Colored pencils
Tape measure
Access to the internet and a laptop, phone or tablet for the pre-meet on Zoom
Session Information
This class ends at 5:00pm Thursday, February 16. Please disregard the printed 1:00pm end time in the paper catalog.
This course is part of the 2023 Fiber Week! Plan to attend Fiber Friday on Friday, February 17, a day-long conference that features speakers, demonstrations, and community gatherings for anyone interested in fiber! Full schedule online early 2023.
Dates
Mon, Feb 13th, 2023 – Thu, Feb 16th, 2023
Course Details
Hours:
Day 1: 4-8pm; Days 2-4: 9am-5pm
Tuition:
$340.00
Materials fee: $25.00
Rag Rug Weaving for Beginners