Pysanky:Ukrainian Egg Painting, a Ukrainian Refugee Benefit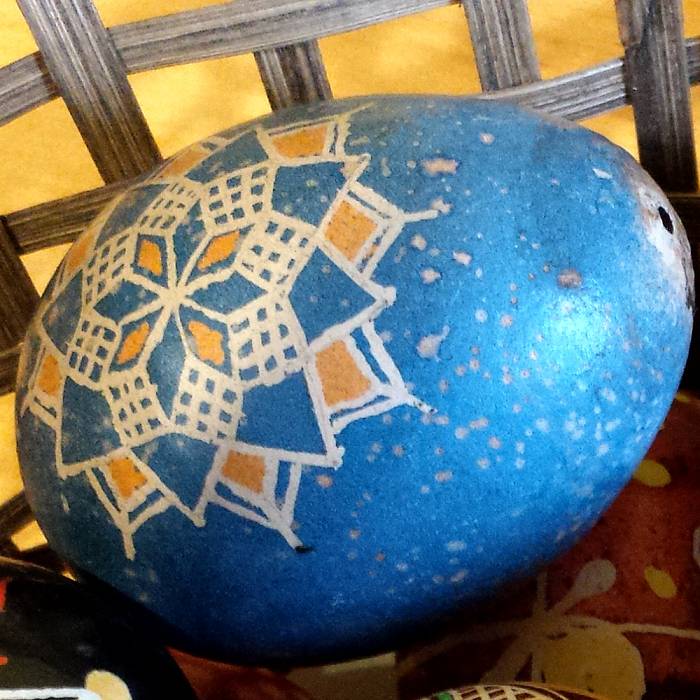 Course Overview
We have offered this course at North House for many years, but this session will be offered as a benefit for the millions of refugees fleeing Ukraine. All proceeds will be donated to World Central Kitchen, an organization feeding families fleeing the violence and those still in country. https://wck.org/relief/activation-chefs-for-ukraine
Pysanky (Ukrainian-style wax resist eggs) are a traditional folk art once practiced by families to celebrate the return of spring. The designs found on the eggs are thousands of years old and can be found in artisanal work throughout Eastern and northeastern Europe. Students will learn about the history of wax-resist eggs, the traditional meanings of the designs, and some of the associated folklore. Students will practice the basic techniques for creating the eggs, how to use the kystka (tiny metal funnel on a stick) to draw the designs in melted wax, the techniques for dyeing the eggs, and how to finish the project. The dye sequence moves from lightest to darkest, and the complete design is not revealed until the wax is removed at the end. Participants will then use this information to create eggs of their own to take home. While most often identified with Ukraine, resist-dyed eggs are traditional throughout Eastern Europe and into Estonia and northern Russia. The traditional designs we'll be using will link to patterns used in traditional "Northern" crafts such as Scandinavian knitting and Viking carvings. We'll also link in the traditional stories relating the eggs to spring rituals that reach back to pre-Christian times.
Folk art is at the very heart of culture: personal expressions of colors, motifs, seasons, and rituals that have been created and passed on over centuries are core to the identity of a people. Witnessing and learning these traditions is a vital way to express solidarity with cultures under threat.
This course is open to students ages 13-15 accompanied by an adult; ages 16+ on their own. Because of the special nature of this effort, this course is not eligible for discounts or work-study vouchers.
Required Tools
All required tools will be provided by the instructor for use during class. Tool kits will be available for purchase at cost for those that wish to continue.
Course Details
Tuition:
$70.00
Materials fee: $12.00
Pysanky:Ukrainian Egg Painting, a Ukrainian Refugee Benefit