Primitive Rug Hooking: Open Session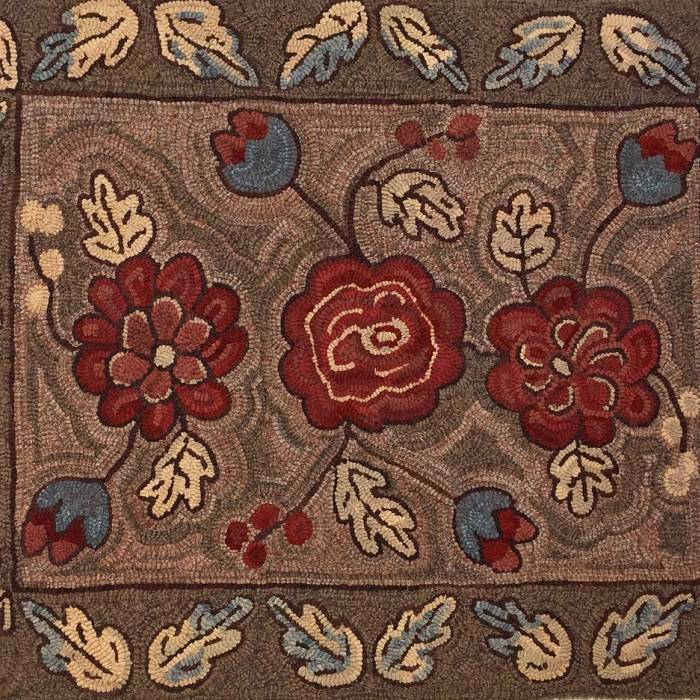 Course Overview
Rug hooking traces its roots to the northern colonies and Canada when immigrants utilized textiles on hand to create rugs for their homes. Hooked rugs are made by drawing narrow strips of wool fabric through a background fabric of cotton, linen, or burlap with a curved hook much like a crochet hook. This session welcomes beginners looking to take up this therapeutic yet utilitarian craft, as well as intermediate hookers interested in building on their skills. Students who are beginners will have several designs to choose from.  All of Carol's designs, wool, and kits can be seen on her website or Etsy site.  However, nothing should be purchased until the first day of class. Choices can be discussed with Carol several weeks before class begins so that materials needed will be clear and which patterns will help develop hooking technique will be explained. Any kits beginning students choose will include the pattern and wool. The cost of materials for kits will start at approximately $50.00 and range up in price depending on size and wool required. Rug hooking hooks will be available for purchase from the instructor. There will be rug hooking frames for beginning students to use during the class. The frames will be available for purchase or can be purchased online.
For intermediate hookers, Carol will work with you on a project you are currently working on, any pattern you choose to bring, or you may purchase a pattern from Carol. Because of the nature of the classroom, large and open with several types of seating, students will have the option of working with the group for social rug hooking, moving to a separate spot to work quietly, or weather permitting, moving to the deck to work beside the lake.  In addition, many sample hooked rug projects and a generous display of hand-dyed and mill-dyed ready to hook wool will be available for inspiration.  Carol notes: "Many of us, as we evolve into 'hookers,' feel the need to tell our own stories with our rugs; family history, pets, homes we've lived in and favorite places." It promises to be a relaxing and creative three-day class inspired by the beautiful setting at North House on the shore of Lake Superior.
Materials Fee
$50 and up payable to the instructor during class

Required Tools
Scissors (sharp, any sewing style scissor should work)
Check, credit card or cash to purchase supplies from your instructor (no Canadian checks please).
Dates
Fri, Oct 13th, 2023 – Sun, Oct 15th, 2023
Course Details
Hours:
9am - 4pm each day
Latest Update:

View recent changes →
Primitive Rug Hooking: Open Session