Poached Breads: Bagels and Pretzel Buns Online Course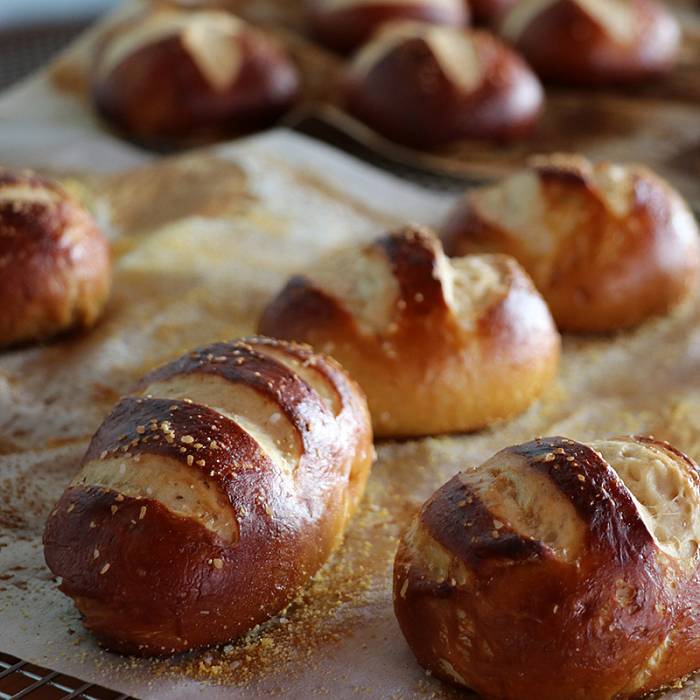 Course Overview
It may sound weird, but some breads need a quick dunk in hot water to achieve their distinctive flavor and texture. The poaching process creates gelatinization, and we'll see how this works by making a batch of bagels and another of pretzel buns in this three-hour online class. We'll also slip in a soup dumpling with some variations to demonstrate another benefit of the water bath. (And because they're so delicious.) Recipes and shopping lists will be provided, with options for various bagel flavors and toppings.
Required Tools
Students will receive a packet of recipes and a shopping list ahead of time, you'll need to purchase your own ingredients.
The recipes will use common household baking tools (mixing bowls, spoon etc.), and you'll need access to an oven and a stovetop.
You'll need a laptop or tablet and reliable internet access to participate.
Poached Breads: Bagels and Pretzel Buns Online Course