Northwoods Cuisine: A Wild Culinary & Ecological Experience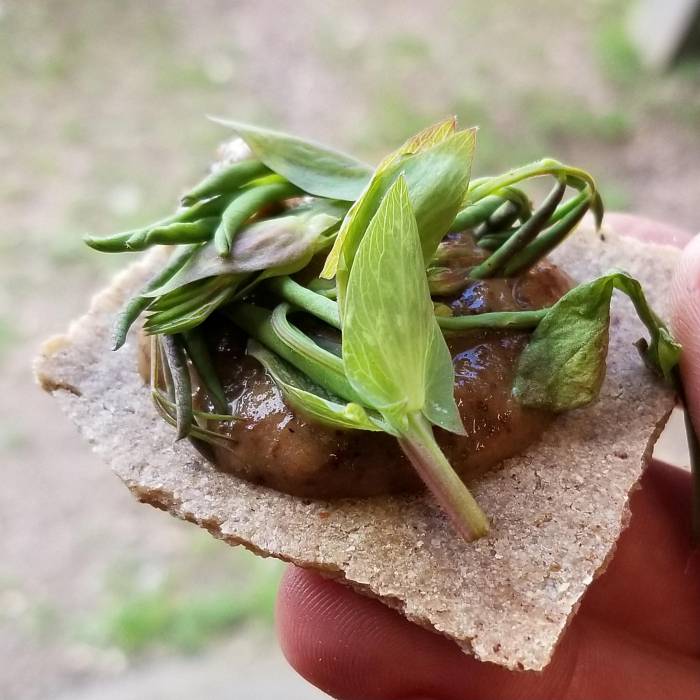 Course Overview
Experience Northwoods cuisine like never before while we expand the realm of possibilities for "local" food. This course is both a culinary experience and field-based exploration of the boreal forest. We will begin by learning how to identify and sustainably harvest our ingredients, along with an overview of the ecology and natural history of the area. Saturday morning will begin with a little classroom time followed by a plant walk around and close to campus. In the afternoon, we will drive to a close-by habitat for more identification and harvest. Sunday morning, we will drive up the Gunflint Trail in search of chanterelle mushrooms, blueberries, wintergreen, gooseberries, wild strawberries, and much more. The afternoon will be spent on campus enjoying our dinner. Some dishes will be new recipes inspired by the ingredients themselves. Other dishes will employ methods and styles of regional cooking around the world, utilizing the ingredients that exist in the northern environment. We will consume an interactive tasting menu with multiple courses, comparable to a fine dining experience that will feature dishes sure to expand your palate. Woven into the entire class will be discussion of food chemistry, natural history, sustainability, foraging and wild crafting, cooking styles and techniques as they relate to each dish and the ecology each ingredient was derived from. This promises to be an unforgettable and unique experience on the North Shore.
NOTE: Class will be hiking on a variety of terrain, some of which will be uneven or hilly.
Session Information
You'll taste the unexplored ingredients that you may have hiked past while but never realized the culinary potential therein. Develop a deeper connection to the environment through ingesting what is around us in delicious and new ways. We will accommodate gluten-free and dairy-free needs, though the kitchen is not gluten-free for those with extreme sensitivities.
The menu will vary based on season, but examples of dishes would be:
  Poached fish with honey locust beans and honey locust sauce
  Fresh made wild rice masa with wild mushroom and beach pea shoyu
  Spruce tart
Dates
Sat, Jul 22nd, 2023 – Sun, Jul 23rd, 2023
Course Details
Tuition:
$210.00
Materials fee: $135.00
Latest Update:

View recent changes →
Northwoods Cuisine: A Wild Culinary & Ecological Experience