Herbal Foods and Drinks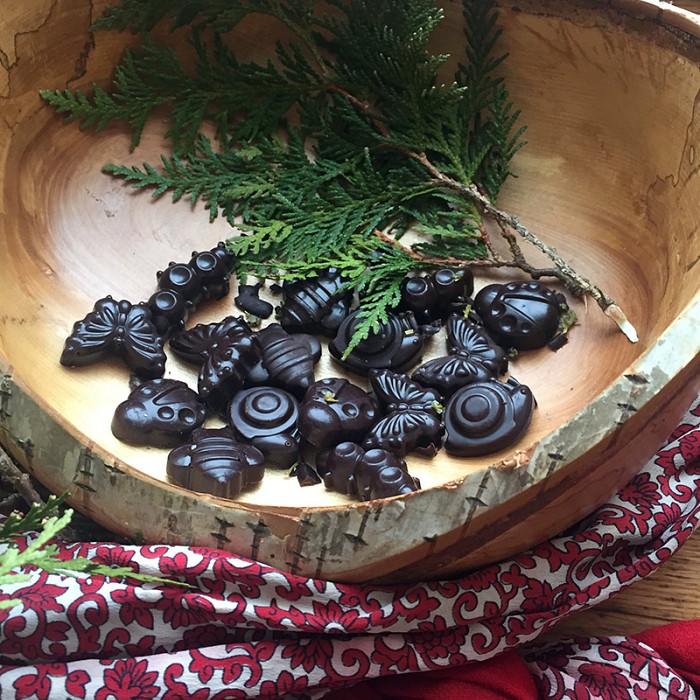 Course Overview
Food is Medicine. This is a simple mantra that can inspire how and what you choose to eat and drink. This workshop will introduce participants to creative, delicious, and nourishing ways to incorporate fresh and local medicinal and edible herbs into and onto daily foods. As participants learn several preparations for teas and explore techniques for making culinary herbal creations, the instructor will weave in herbal wisdom, knowledge, and stories. The weekend begins with a plant walk to learn how to identify common weeds and wild plants, and how to harvest herbs. On day one, participants will learn the fundamentals of drying herbs and creating a tea blend balanced for medicine, flavor, and nutrition. Students will also explore the exciting and bubbly world of healing and wild-fermented sodas, flower cordials, and kombucha. On day two, we will explore the delectable world of condiments, including curries and pestos, preserved lemons, infused honeys, wild weeds and more! Participants will learn about wild and cultivated herbs that can be added as simple ingredients to dishes.
This workshop will introduce students to basic herbal healing philosophy, knowledge, and wisdom in a practical way. Participants will receive basic knowledge of how herbs work in the body, information about safety, as well as an understanding of sustainable and ethical issues within herbalism. The goal for this workshop is for participants to cultivate the confidence to begin to experiment with creating tea blends and herbal foods unique to their needs and wants. Participants will take home recipes, tea blends, drinks, condiments, and fizzy and kombucha cultures.
Required Tools
All required tools/materials are provided by your instructor and North House and will be available once the course begins.
Dates
Thu, Aug 3rd, 2023 – Fri, Aug 4th, 2023
Course Details
Tuition:
$200.00
Materials fee: $50.00
Latest Update:

View recent changes →
Herbal Foods and Drinks