Handmade Pasta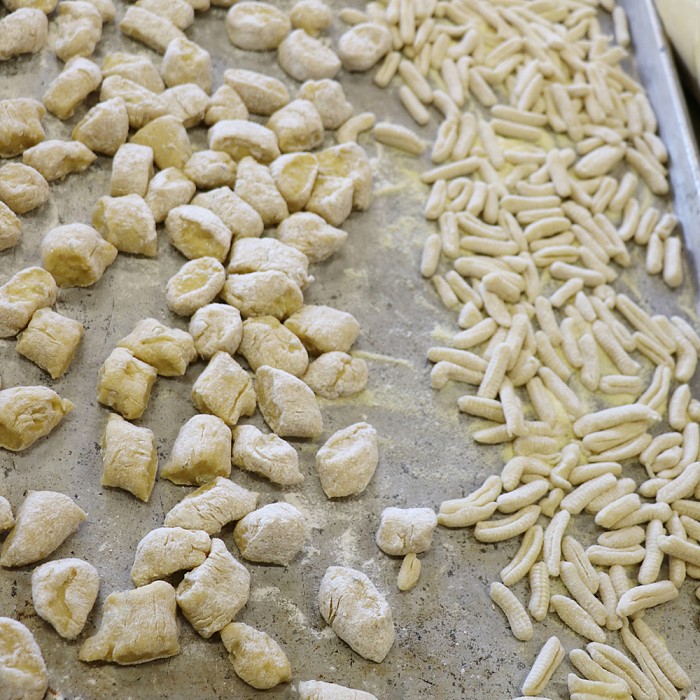 Course Overview
While a craving for fresh handmade pasta might make you more likely to think "I'll make reservations!" than "I'll make dough!," this does not need to be the case. Learn to demystify making fresh pasta. Once you learn, you'll never want to go back to boil-from-a-box pastas again! In this class we'll learn to make some of the most common noodle shapes from scratch. We'll also be making raviolis of different shapes, rolled cavatelli noodles, and others. Come hungry because we'll also find time to make a few simple but elegant sauces to accompany some of our pasta creations.
Required Tools
Apron
Containers to bring home extras
Close-toed shoes
Hairtie
Optional Tools
Feel free to bring your favorite tools and whatever materials you might feel appropriate for this course. If you have a pasta machine, cutters or rollers that you do or do not use, please bring them along as we will help you figure out how to make them work in your kitchen!
Course Details
Tuition:
$110.00
Materials fee: $30.00
Handmade Pasta