Woodworking & Furniturecraft
Hand Tool Woodworking: Getting Started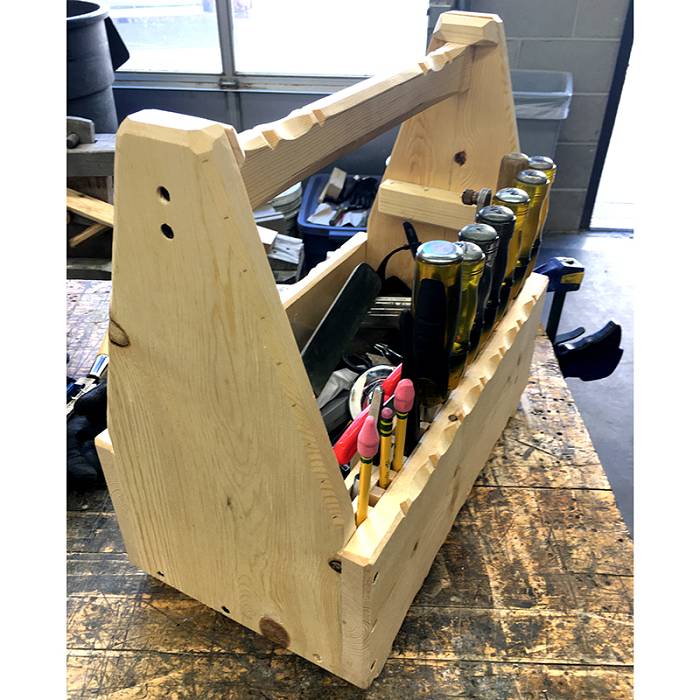 Course Overview
This class serves as the foundation for woodworking with hand tools. Accurate sawing, surface prep, layout of joinery, assembly, and finishing will be addressed. Students will learn about preparing seasoned wood for joinery and be guided through the assembly of their own journeyman's toolbox. Demonstration, practice, various tool options, as well as set-up and maintenance will be discussed. All aspects of this class will involve traditional approaches and be free from the dust and noise of the typical modern wood shop. This is an excellent way for aspiring woodworkers to get the chance to use and compare high quality hand tools before making big investments.
Required Tools
All tools needed will be supplied. We will practice with and compare quality tools from across the cost spectrum.
Optional Tools
Students may feel free to bring their own woodworking and marking tools if they feel more comfortable using them, this may include; measuring and marking tools, handsaws, chisels, block and bench planes.
Dates
Fri, Feb 11th, 2022 – Sun, Feb 13th, 2022
Course Details
Tuition:
$285.00
Materials fee: $40.00
Hand Tool Woodworking: Getting Started