Fly Fishing the North Shore: Fall Run Prep Session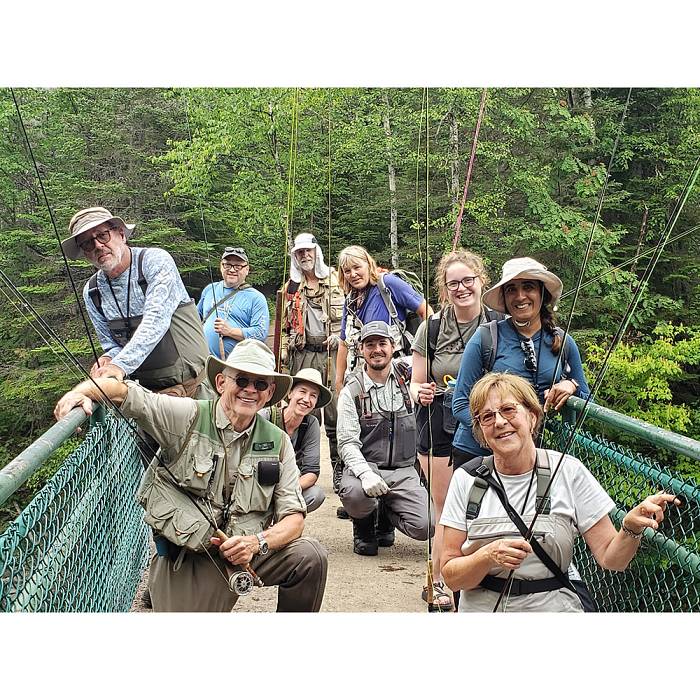 Course Overview
Mid-October is an exciting time on the North Shore of Lake Superior. The crowds have thinned, and the steelhead and salmon are just starting their spawning run. This class is for those who want to experience an intensive study of this amazing event and maximize their chances of catching mighty fish. We will start at North House Folk School each day for discussion, presentations, casting practice, and review. We will rig our fly rods and talk tactics. On the water, we will learn how to read the water, spot fish, and how to hook and land these majestic creatures. We can accommodate all levels of experience, but those just starting with fly casting might get frustrated without taking a casting class first. This is considered an intermediate to advanced course. This course will fish Lake Superior tributaries.
Required Tools
Minnesota fishing license (trout stamp required for ages 18-89; see regulations for other exceptions)

Fly Rod and Reel (a 5 to 7 weight is a preferred weight for our fishing needs)

Floating line (weight should match the size reel you have)

Chest High Waders (the preferred waders are ones that require a separate pair of wading boots as opposed to the neoprene type of waders with the boots attached), but if you already own another type of waders, they should be fine.  Hip waders are fine, but you may be limited in your options of where to fish.

Personal Floatation Device (PDF) (recommended, but not required by law)

Warm layers; October can get chilly.  Please carry a change of clothes in your car in case you get wet.   
Optional Tools
Wading staff, especially for those who have not done a lot of wading.  This can be a simple staff of wood strong enough to take your weight with a simple wrist strap.
Dates
Sun, Sep 25th, 2022 – Wed, Sep 28th, 2022
Course Details
Hours:
Day 1: noon-6pm; Days 2-3: 7am-4pm; Day 4: 7am-3pm
Tuition:
$400.00
Materials fee: $60.00
Latest Update:

View recent changes →
Fly Fishing the North Shore: Fall Run Prep Session