Felting: Creative Hats & Bags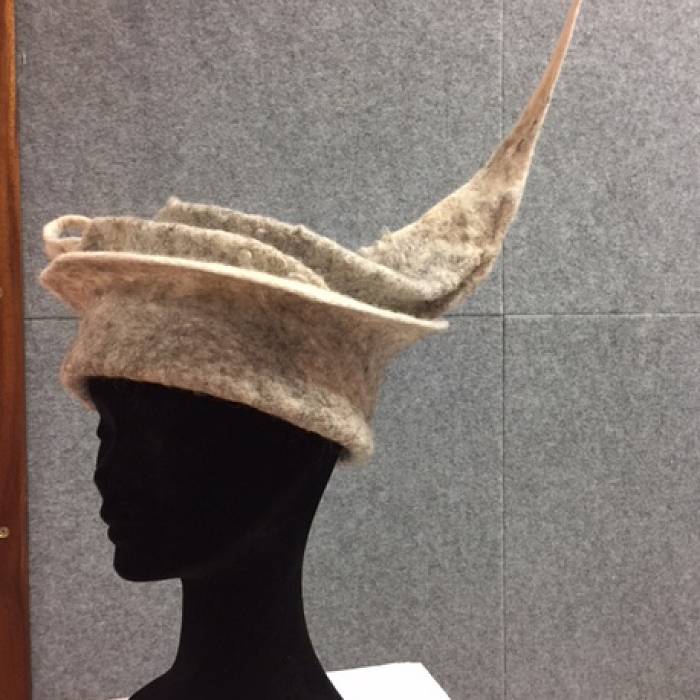 Course Overview
Join featured international guest instructor Karin Flatøy Svarstad for an exploration of wool varieties and felting techniques, resulting in a wearable (or not, your choice!) hat. This felting technique is easy to learn, opens the door to innumerable creative possibilities and can be used to make bags, shoes, slippers or other forms beyond the hat. Karin's substantial experience and knowledge of the history of sheep and textiles of the North Atlantic region will enrich the conversation and learning in this fun, creative workshop open to students of all levels. This is a great opportunity for beginning and experienced felters alike to explore this material in a creative and approachable form with expert guidance. All wool will be provided by Karin from suppliers in Norway. Plan to learn plenty about creative techniques and possibilities of wool to make useful and beautiful things.
Dates
Sat, Feb 16th, 2019 – Sun, Feb 17th, 2019
Course Details
Skill Levels:
Beginner to Advanced
Intergenerational age:
16+
Additional materials fee paid to instructor when class starts:
Varies ($40 and up)
Required
You will need the following tools for this class:
2 bath towels
pen, paper and notetaking supplies
a few medium tick felting needles (available in school store)
Optional Tools
Feel free to bring your favorite tools and whatever materials you might feel appropriate for this course.
More Information
Once registered, students will receive a confirmation email with further class information. Please call us if you haven't received it within 24 hours.
Felting: Creative Hats & Bags - 2/16/2019