Casting On: Skills for Knitters (Online Course)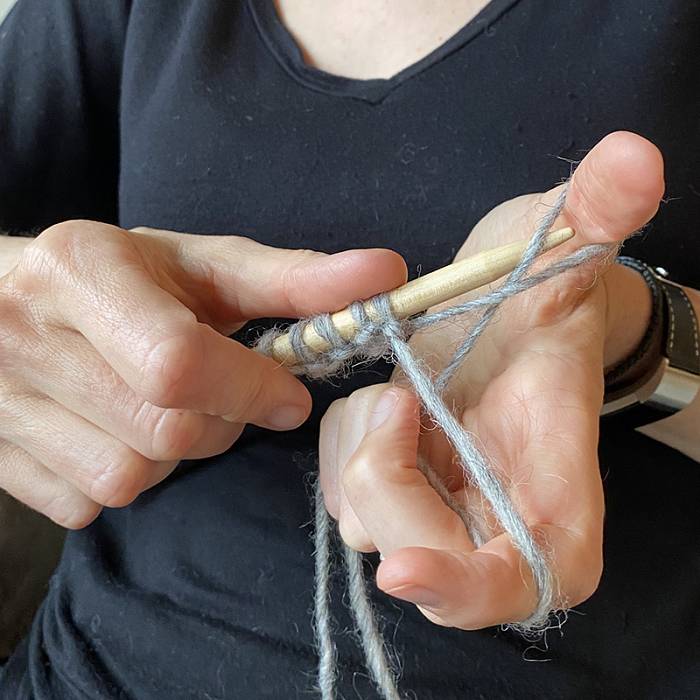 Course Overview
This class is designed to further your knitting skills and techniques as you craft at home. Do you have one way of casting on for projects? Let me expand your knitting world! Today, we will talk about backwards thumb cast on, long tail cast on, and provisional cast on – three extremely different ways to add stitches to your knitting; each one also has a different application within knitting. In the online format, students will be able to chat with each other and the instructor can observe work and provide feedback – all from the comfort and safety of home.
Beginning to advanced knitters (knitters should know how to knit and have worked a project on their own
before)
This is an online course
We host these courses using Zoom Video Conferencing. A laptop or tablet is recommended, but a desktop with a webcam and speakers/microphone or a smartphone phone can work.
You will receive a link to the Zoom meeting and additional details in your confirmation email.
Course Details
Skill Levels:
Beginner to Advanced
Intergenerational age:
N/A
Required
You will need the following tools for this class:
Students should have yarn and proper knitting needles sized for the yarn chosen at the ready. Also, you will need a similar sized crochet hook to the knitting needle for the provisional cast on. Perhaps, the student will want to have several different sizes of yarn and needles to practice on, or yarn and needles for her next project.
Also handy: scissors and a camera to take photos of your finished item. Or, if you wish to keep your samples with your handouts, you may want a stapler.
Because it is supposed to be North House's Wooden Boat Show, I'd like to ask my participants to wear boat-themed shirts or hats. I look forward to sharing the time with each of you!
Optional Tools
Feel free to bring your favorite tools and whatever materials you might feel appropriate for this course.
More Information
Once registered, students will receive a confirmation email with further class information. Please call us if you haven't received it within 24 hours.
Casting On: Skills for Knitters - 6/20/2020