Caribou Hair Tufted Jewelry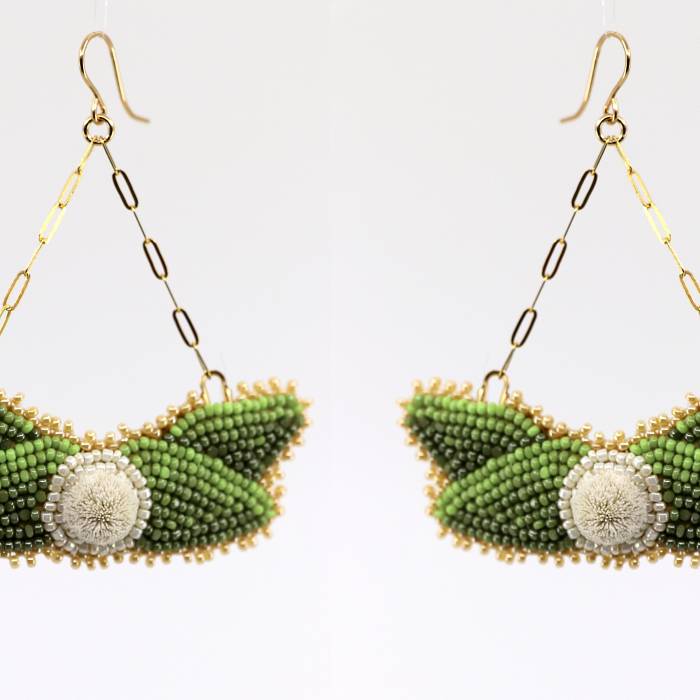 Course Overview
Tufting caribou and moose hair is an embellishment craft practiced across many northern Indigenous communities and nations. A selection of hair is pinched and tightly secured, causing the individual hairs to fan out in all directions. This results in a soft and wispy poof that is then cut and sculpted into any desired shape. In this class, we'll pair the tufting technique with an introduction to applique beading. Students will be guided through the selection and handling of leather and other natural materials to create stunning earrings or pendants that will last lifetimes. Note: hand strength and dexterity is required. We will be seated for much of the class. Students ages 16+ are welcome. 
Required Tools
Optional Tools
This work is quite small and meticulous, each student will be provided a table top light but glasses or other vision aids may be helpful. Students would benefit from a sketchbook to work out their designs and create paper patterns.  
Dates
Cancelled
Fri, Sep 29th, 2023 – Sun, Oct 1st, 2023
This course has been cancelled. We offer our deepest apologies.
If you were registered for this class, you should have received an email regarding your refund options. If not, please call us at 218-387-9762 or email us at info@northhouse.org.
We truly hope to see you in another class at North House soon!
Course Details
Tuition:
$285.00
Materials fee: $150.00
Latest Update:

View recent changes →
Caribou Hair Tufted Jewelry