Better Butter Baking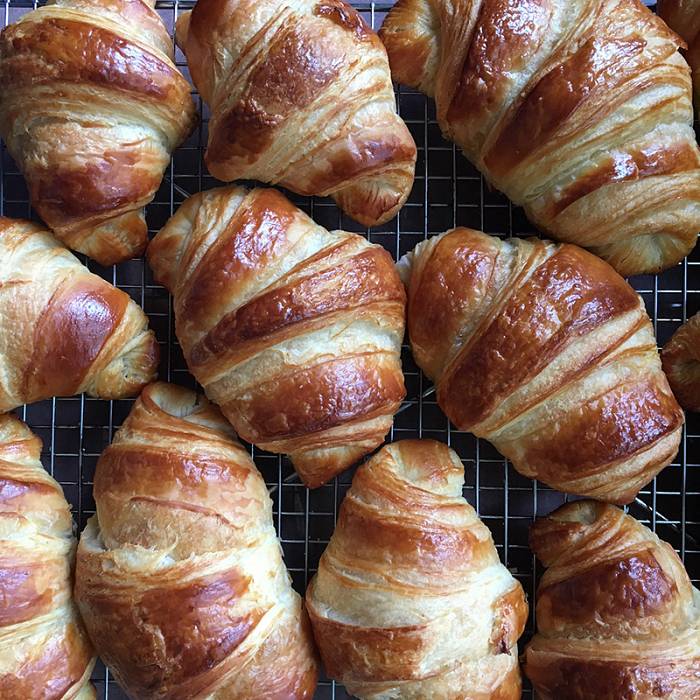 Course Overview
We know that butter makes it better. But which butter? And what's behind the magic? We'll explore the wonders of lamination and see how only a few folds of butter and dough result in dozens of flaky layers. Croissants will be the main attraction, as we make both the classic shape and the indulgent chocolate envelope of French pastry fame. Kouign Amann (queen a-mahn) are caramelized sweet rolls from the Breton region that put muffins tins to a more glorified use. They are heavenly. We'll fill in the gaps created as the doughs proof and chill with a handy cracker recipe for the holidays, as well as dig into the finer points of great butters. Students will meet for an hour on the evening prior to class to pre-mix two doughs. Please bring containers enough to transport a couple of dozen pastries.
Required Tools
your favorite apron
containers for bringing home your baked goods
Session Information
If you already feel confident mixing doughs on your own, it is okay to skip the Friday evening session.
Dates
Fri, Nov 5th, 2021 – Sat, Nov 6th, 2021
Course Details
Hours:
Day 1: 4pm-5pm and Day 2: 9am-4:30pm
Tuition:
$95.00
Materials fee: $25.00
Better Butter Baking