Beaded Leather Bag: Online Course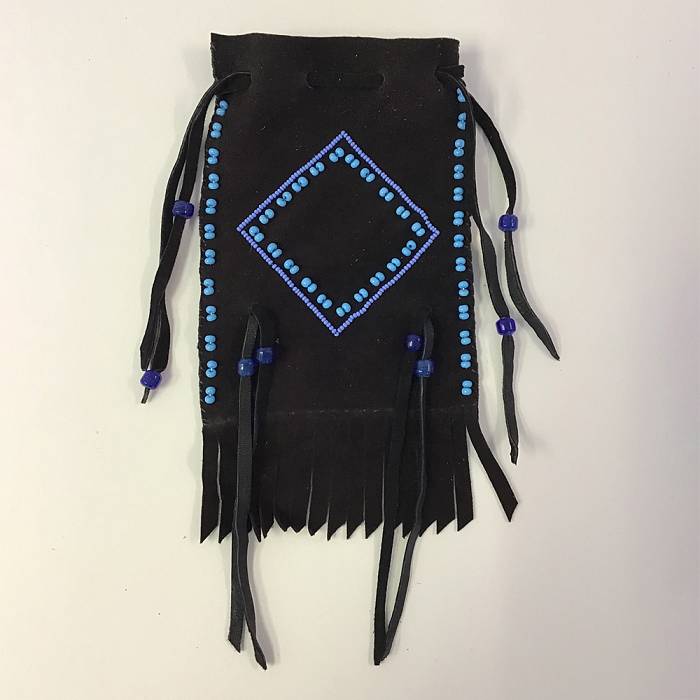 Course Overview
Make a small beaded leather bag with a drawstring. This project teaches hand sewing and some basic beading techniques, and will be embellished with fringes, a drawstring and larger beads. The finished bag is a good size for a phone, keys or other pocket items. Students will receive a recording of each session for later reference. The materials fee covers a kit including needles, leather, and a variety of beads that will be mailed to students.

Required Tools:
Students will receive a mailed kit with almost all of the needed materials.
Students will need to provide:
Thread scissors (craft scissors works too)
Stable work space and a place to lay out your beads
Good lighting, and a comfortable chair
A laptop or tablet to join the Zoom class
Reading glasses if you use them
Matches or lighter
Pliers
Pen or marker
Tailor's chalk or white school chalk
Session Information
Registration closes April 2 so that the instructor will have time to mail out materials.
Dates
Sat, Apr 16th, 2022 – Sat, Apr 30th, 2022
Course Details
Hours:
2-4pm CDT April 16 and 30
Tuition:
$75.00
Materials fee: $45.00
Beaded Leather Bag: Online Course