Philis Anderson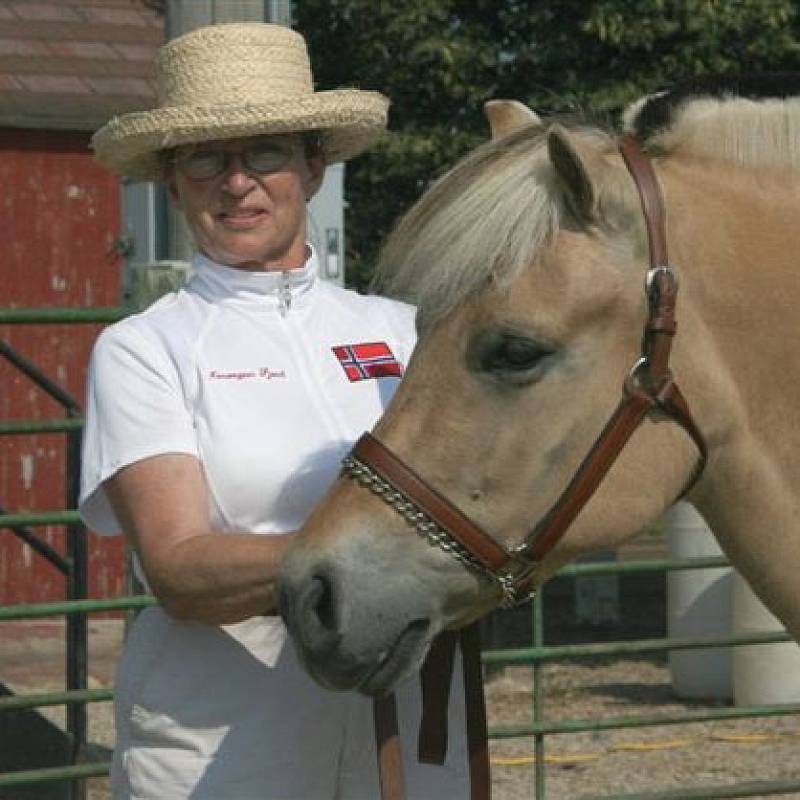 Philis has owned and trained horses since the 1970s. The Norwegian Fjord horse has been her horse of choice in recent years because of its intelligence and gentle nature. Philis and her horses enter pleasure driving competitions and shows, and her horses have received high evaluations in the Norwegian system of confirmation and work discipline. Learn more about Philis at her website.
Current Courses Offered by Philis Anderson
½ Day
Fjord Horse Experience: Two-Hour "Pleasure Driving"
Enjoy a two-hour experience with Norwegian Fjord Horses, a unique breed of gentle horses, while learning the basics of pleasure driving a horse and cart. Selectively bred for more than 20 centuries, Norwegian Fjord Horses might best be described as short and stocky, friendly and versatile. Whether pulling boats along…