Leon Ozaawaagosh Valliere
Waaswaaganing (Lac du Flambeau)
Leon Boycee Valliere–also known as Ozaawaagosh–is a recognized Elder, Spiritual Leader, and Teacher from Waaswaaganing or Lac du Flambeau in Northern Wisconsin. He was raised in a traditional Ojibwe hunting and gathering culture.
Ozaawaagosh has been employed over the past 20 years as the Director of Ojibwe Language Program and Culture, where he has led the efforts of the band in Ojibwe Language Revitalization. He works in public school Pre-K – Grade 12 settings. Ozaawaagosh also teaches adults both in community and via on-line courses. He also served the band, as Director of Traditional Healing, which utilizes Traditional Ojibwe methods of healing mind, body and spirit.
Born and raised on the Lac du Flambeau Ojibwe Reservation, Ozaawaagosh received his Associates Degree from Haskell Indian Junior College in Lawrence, Kansas. He obtained his Bachelors of Science Degree from the University of Wisconsin-Stout, in Menomonie, Wisconsin.
Ozaawaagosh has a diverse background in the material culture of the Ojibwe people, including Birchbark canoe construction, basket making, hide tanning, beadwork, clothing, and accessories. Ozaawaagosh carries the responsibilities of maintaining ceremonial music and historical events relevant to his tribe. He enjoys the 4 seasons of hunting fishing and gathering, teaching all who endeavor to learn the ways of his ancestors.
Current Courses Offered by Leon Ozaawaagosh Valliere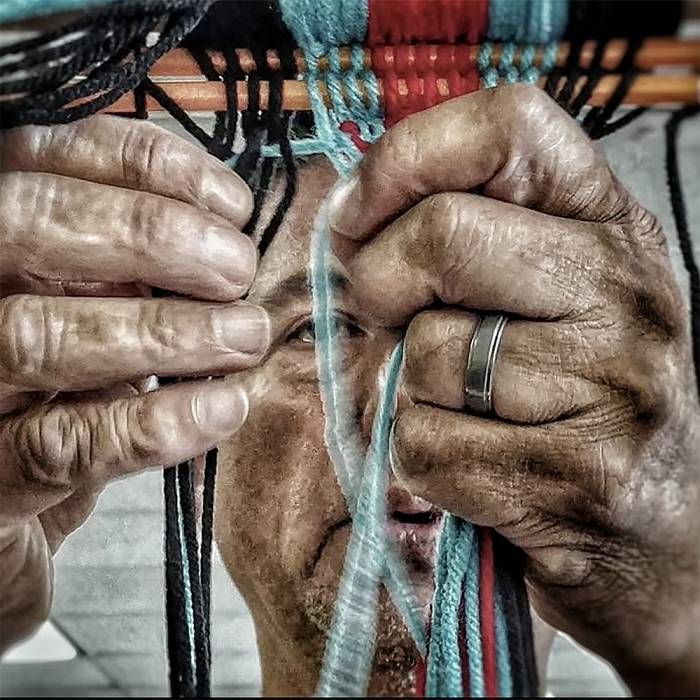 Anishinaabe Finger Weaving
North House is excited to welcome Leon Valliere, also known as Ozaawaagosh, Elder and Spiritual…
Tue, Feb 14th, 2023 – Thu, Feb 16th, 2023
9am-5pm each day