Woven: Traditional Swedish Table-Made Hair Bracelet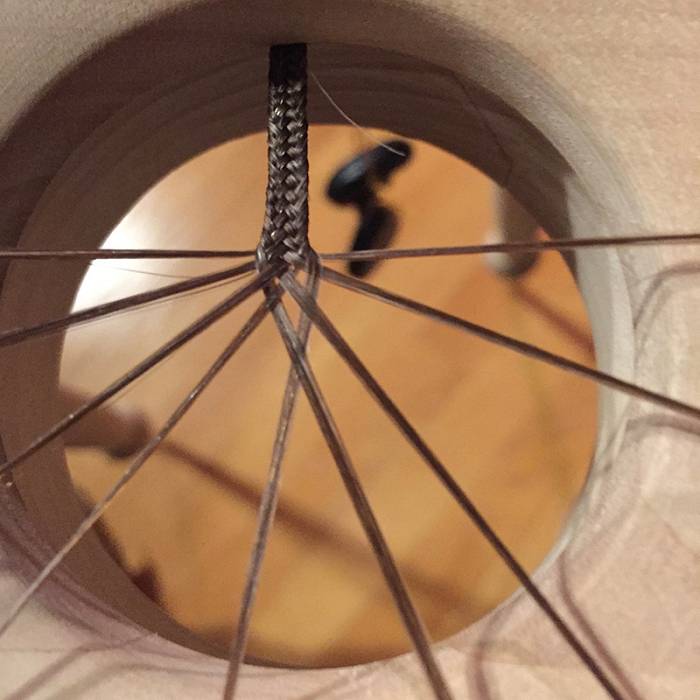 Course Overview
Beautiful objects can be made with common and unusual renewable resources. An almost forgotten form, hairwork, the unique folk art of creating jewelry from human hair, is loaded with Scandinavian history and culture. In this course, students will learn how to set up and make four patterns on a traditional hairwork table and discover the cultural impact of this popular 1800's adornment practice through artifacts, literature, and story. Careful work will result in lovely and intricate braids we will assemble into a handmade human hair bracelet.
Imagine traveling in the mid-1800s from a Swedish country village to St. Petersburg or London during the winter time with your daughter and her cousin across frozen lakes, on trains and ships to work for six months making hair jewelry for urban citizens. This was a common and highly valued practice for many skilled women from Sweden, especially those from Våmhus, Sweden, the only village that, to this day, has kept this art form alive for over 200 years. Learn more about this unique art form and fascinating cultural history in this weekend course. This course is open to those ages 15+. Materials fee of $15-$30 depending on materials used, payable directly to the instructor during class.
Optional Tools
Your favorite embroidery scissors
Instructor will provide horse and human hair to use during the course. If an individual wishes to bring hair to the class, please make sure it is at least 12" long. A hank of hair about ¾-1"' in diameter is sufficient.
Dates
Thu, May 19th, 2022 – Sun, May 22nd, 2022
Course Details
Hours:
Day 1: 4-6pm; Days 2-3: 9am-5pm; Day 4: 9am-noon
Woven: Traditional Swedish Table-Made Hair Bracelet