Winter Moccasins, Anishinaabe-Style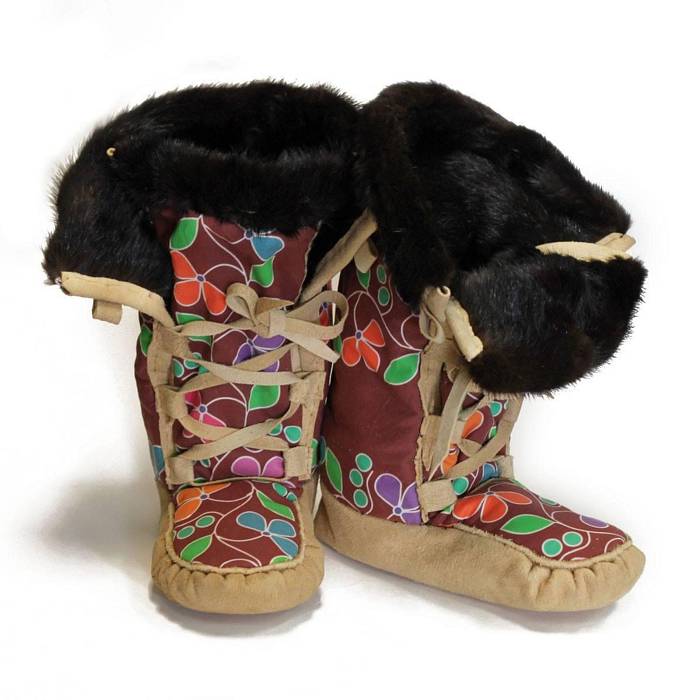 Course Overview
A cozy pair of leather moccasins lined with wool has been the appropriate indoor winter footwear in this part of the world for literally centuries. Learn to sew soft buckskin and craft a personalized pair for your feet in the Anishinaabe tradition. Cultural specialist Greg Johnson of Lac du Flambeau, WI will lead students through the patterning, cutting, and stitching of split-toe moccasins. Wool linings will ensure that toes stay warm all winter long and a choice of fur (including synthetic and up-cycled) options will be provided for trim. Embellishment can be done using fabric designed by the instructor featuring beadwork motifs. As with all handwork, this is an opportunity not only to gain leatherwork skills, but also to be immersed in the stories and cultural history of the Anishinaabe people indigenous to this part of Minnesota and Wisconsin.  

Required Tools
All required tools/materials are provided by your instructor and North House and will be available once the course begins.
 
Optional Tools
If you need reading glasses or eye magnification for detail work, please bring it along. 
 
Session Information
This course is part of our first-ever Hide Week. Join us on October 6 for a day of free demonstrations, talks, and community gatherings.Plan to arrive a day before class begins and be part of the fun! Full schedule available late Summer 2023.
Dates
Sat, Oct 7th, 2023 – Mon, Oct 9th, 2023
Course Details
Tuition:
$345.00
Materials fee: $395.00
Latest Update:

View recent changes →
Winter Moccasins, Anishinaabe-Style