Willow Exploration Extravaganza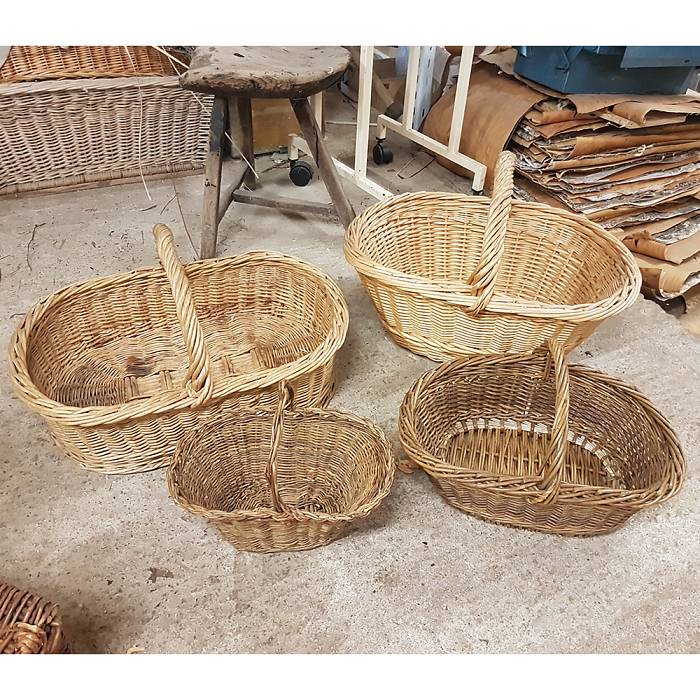 Course Overview
Over the course of the last 7000 years, humans have figured out a lot of things to make with willow. From eel traps to hot air balloon baskets, this pliable and abundant material has served humanity well. Explore a wide variety of projects with international guest instructor Steen Madsen of Denmark in this open-format class. Students of all levels will be guided through a variety of projects in the European tradition of individualized work. From basic round stake-and-strand baskets to more complex oval forms to trays and other willow treasures, students will make a variety of items in this in-depth, immersive experience with one of the world's foremost willow experts. Steen Madsen will share stories of his research and collections of old baskets throughout the week. Craft, cultural history, and community on the harbor: it's bound to be an unforgettable course at North House. A materials fee of approximately $100+, depending on project choices will be due at the conclusion of class.
Required Tools
Sloyd knife (Mora 120, 6 cm blade preferred), must be sharp
Clipper (Felco no 6 or no 9 is best)
Optional Tools
Awl
Bodkin
Rapping iron
Grease horn
Shell bodkin
Bonsai side-cutter
Materials Fee
You will purchase materials from the instructor during class, materials costs varies, $100 and up depending on project choices. Please bring cash or a check for paying for materials.
Session Information
This course is part of the 2022 Basket Week! Plan to attend the Basket Gathering Day on Friday, October 7, a day-long conference that features speakers, demonstrations, field trips and community gatherings for anyone interested in baskets! Full schedule online late summer 2022.
Dates
Sat, Oct 8th, 2022 – Tue, Oct 11th, 2022
Latest Update:

View recent changes →
Willow Exploration Extravaganza