Two Berry Birch Bark Basket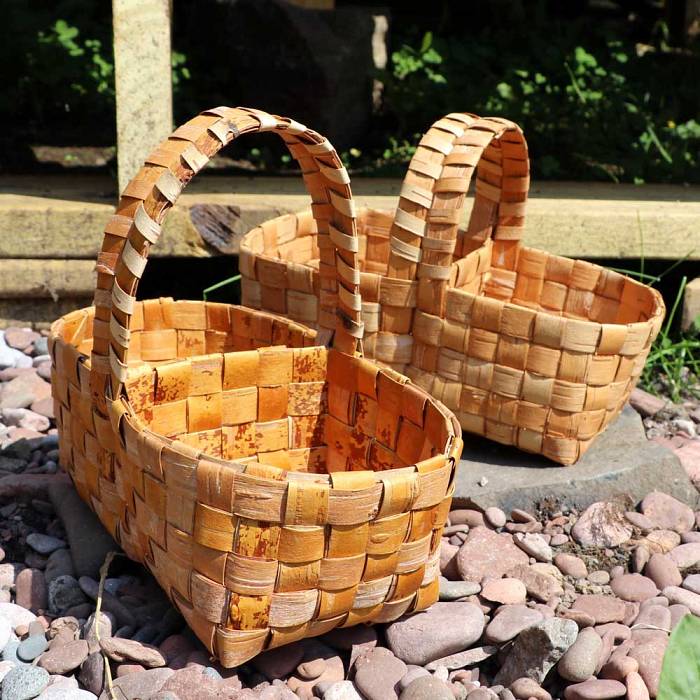 Course Overview
If you've been out berry picking in August, you may have encountered the problem of discovering bountiful harvests of raspberries AND blueberries at the same time: what to do?! The two berry basket with two compartments is a perfect answer-- and it also works for quarantining paper clips from binder clips for those who, regrettably, seem to spend more time at a desk than in the berry patch. Weave your very own from locally harvested and hand processed birch bark. As time allows, handles can be attached to the finished project.
Required Tools
Clothes pins or alligator clips
Session Information
This course will be part of Basket Week 2021! Plan to arrive early for the Basket Gathering on Friday, October 8 for demonstrations, talks and community gatherings. A full schedule of events will be available in late summer.
Dates
Sat, Oct 9th, 2021 – Sun, Oct 10th, 2021
Course Details
Hours:
Day 1: 9am-5pm, Day 2: 9am-noon
Tuition:
$130.00
Materials fee: $65.00
Two Berry Birch Bark Basket