Tapestry Weaving: Painting with Fiber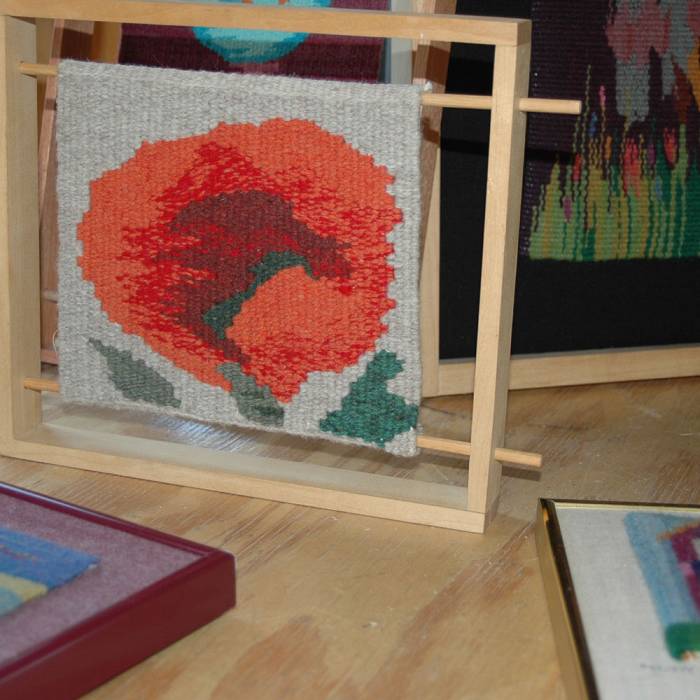 Course Overview
Woven tapestries are said to bring the northern landscape alive through geometric, curved, representational, or abstract images. Using the North Shore landscape as inspiration, students will explore this colorful craft and create a landscape tapestry of their own. In this three day class, students will assemble and warp a frame, then weave a small tapestry of their own design. Proper mounting and hanging techniques will also be covered. Each student leaves with their tapestry frame, encouraged to continue the craft of woven tapestries in their own setting. This course is appropriate for beginning weavers as well as those looking to build on their skill set.
Required Tools
Drawing paper
Pencils
Colored pencils or markers 
Scissors
Tape measure or ruler
Optional Tools
Feel free to bring your favorite tools and whatever materials you might feel appropriate for this course.
Dates
Fri, Jul 21st, 2023 – Sun, Jul 23rd, 2023
Course Details
Tuition:
$285.00
Materials fee: $30.00
Latest Update:

View recent changes →
Tapestry Weaving: Painting with Fiber