Sweetgrass Basketry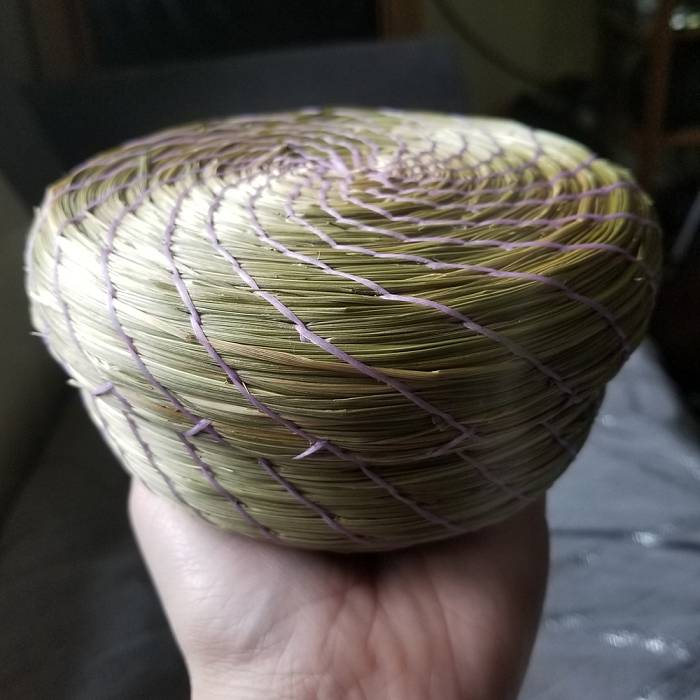 Course Overview
Join local instructor Teri Smith for this two-day class and learn the art of coiling a beautiful sweetgrass basket. Hands-on instruction provides students with an introduction to the traditions and skills of basket weaving, and a discussion about how to identify sweetgrass and gather materials for future projects. This course welcomes students ages 16 and up to participate on their own; students 14-15 can participate if accompanied by an adult; no previous experience is needed.
Required Tools
All tools will be provided
Session Information
This course is part of the 2022 Basket Week! Plan to attend the Basket Gathering Day on Friday, October 7, a day-long conference that features speakers, demonstrations, field trips and community gatherings for anyone interested in baskets! Full schedule online late summer 2022.
Dates
Sat, Oct 8th, 2022 – Sun, Oct 9th, 2022
Course Details
Tuition:
$190.00
Materials fee: $15.00
Sweetgrass Basketry