Scandinavian Style Flat-Plane Figure Carving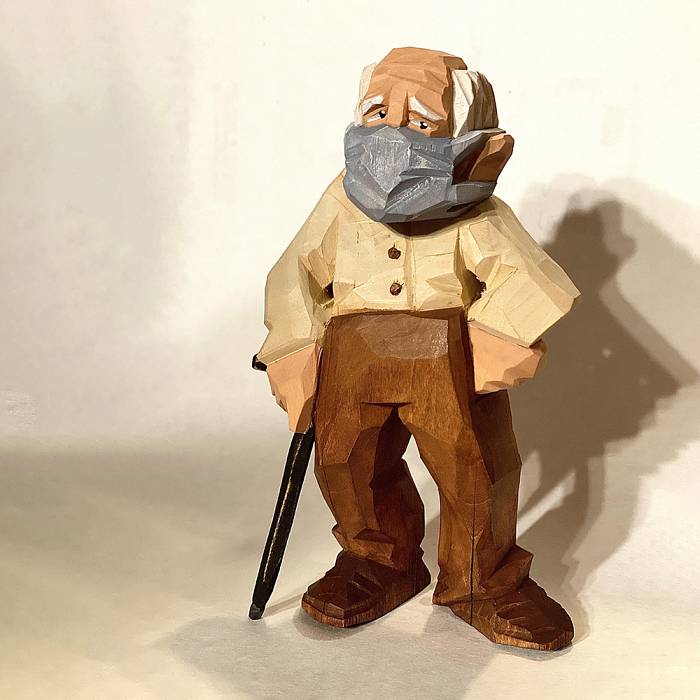 Course Overview
For the past two and half decades, the doors to the world of Scandinavian-style flat-plane figure carving have been opened for countless students by the inimitable Harley Refsal. Now retired from teaching, Harley has passed the knife to his student Charles Banks, who will continue teaching in the established centuries-old tradition. In this three-day course, students will use just a knife to carve a Nordic-inspired character in this introduction to the simplified world of Flat Plane carving. This is woodcarving at its most elemental, and even beginning carvers can generate results that are whimsical and satisfying. Students will be introduced to the history, past and present carvers, a multitude of figure carving options, necessary cuts and finishing techniques, all culminating in a finished carving or two. Students ages 12-17 are welcome to participate with an adult. This class does require a modest amount of dexterity and hand strength.
Materials Fee
Varies: approximately $5-15 paid directly to instructor
Required Tools
Flat/ straight edged carving knife 1 ¾ to 2 inch works well (available for purchase at the North House School store)
Cut resistant glove
Optional Tools  
Carvers are welcome to bring whatever tools they own.
Session Information
We apologize for the inconvenience, but if you are a member and trying to register for this class online, we ask you to please call 218-387-9762 to register.
Dates
Fri, Jul 8th, 2022 – Sun, Jul 10th, 2022
Course Details
Hours:
Days 1-2: 9am-4pm; Day 3: 9am- 3pm
Latest Update:

View recent changes →
Scandinavian Style Flat-Plane Figure Carving