Remaking Sweaters into Warm, Colorful Garments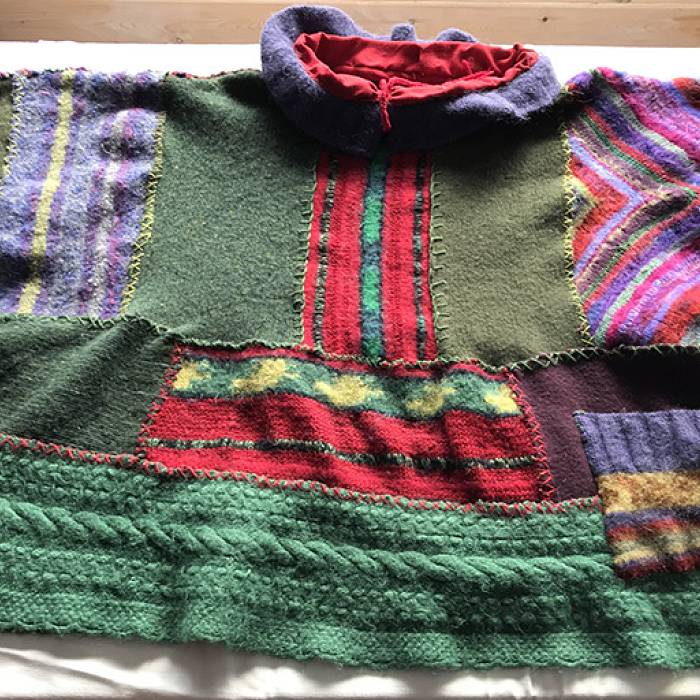 Course Overview
The sweater your mom made you years ago; the one you found at Goodwill but is way too small; the one you are tired of wearing; the one you accidently washed on a hot wash--any of these felted and cut and sewn together can be made into a beautiful skirt, poncho, or tea cozy. In the class we'll talk about choosing sweaters, about felting, about using particular features on the original for the finished garment. We'll design simple projects and fit them; finishing stitchery techniques will also be taught. Expect to leave the class with a finished garment and many ideas for more projects.
Dates
Wed, Feb 13th, 2019 – Thu, Feb 14th, 2019
Course Details
Skill Levels:
Beginner to Advanced
Intergenerational age:
9+
Tuition:
$200.00
Materials fee: $30.00
Required
You will need the following tools for this class:
Scissors
pins
needles for hand sewing
Optional Tools
Feel free to bring your favorite tools and whatever materials you might feel appropriate for this course. North House will provide sewing machines, please let us know if you prefer to bring your own. Bring any sewing notions you like, sweaters that have already been felted
More Information
Once registered, students will receive a confirmation email with further class information. Please call us if you haven't received it within 24 hours.
Remaking Sweaters into Warm, Colorful Garments - 2/13/2019