Old World Ale Bowls: Pole and Power Lathe Turning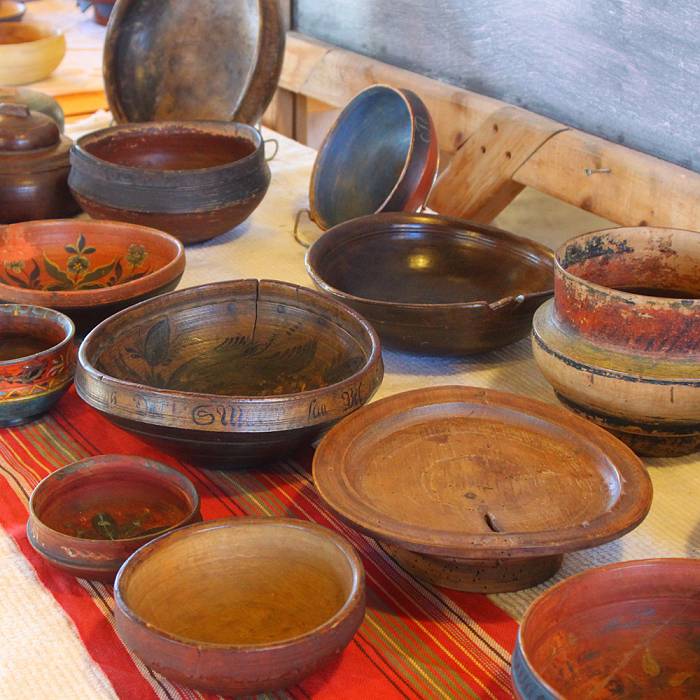 Course Overview
Learn to turn on both power and pole lathes and explore the historical continuum of bowl turning in this unique course offering. Students will move back and forth between the foot-powered pole lathe and modern electric lathe to delve deep into a study of old world Norwegian ale bowls. This popular class will focus on how old world bowls were designed and made, including how materials and techniques combine with the desired function in the creation of these vessels. We will spend time studying details of antique bowls and discussing how those details relate to the material and function.

In the past, both self-powered and externally-powered lathes were used to make bowls. We will explore the use of both to create objects that reflect the spirit of these early Norwegian vessels. Skills covered will include the use of ancient and modern bowl turning tools, turning with a carving attitude, lathe setup, efficient cutting techniques, tool sharpening, and recognizing good bowl design. Students should be prepared for a physical experience and lively discussions of the issues raised in the class. No prior experience is necessary on either type of lathe, but past students will enjoy this opportunity to engage with this topic from another perspective. 
Required Tools
Eye protection
Work gloves if desired
Optional Tools
Feel free to bring your favorite tools and whatever materials you might feel appropriate for this course.
Gransfors Carving Axe is recommended, but any small axe is acceptable (may be available for purchase from the North House School Store 888-387-9762).
Mora carving knives are also available from the North House School Store, but any carving knife is acceptable
All other required turning tools/materials are provided by your instructor and North House and will be available once the course begins, but feel to bring your own.
Dates
Sat, Nov 11th, 2023 – Tue, Nov 14th, 2023
Course Details
Tuition:
$420.00
Materials fee: $50.00
Latest Update:

View recent changes →
Old World Ale Bowls: Pole and Power Lathe Turning