Natural Dyes Above and Beyond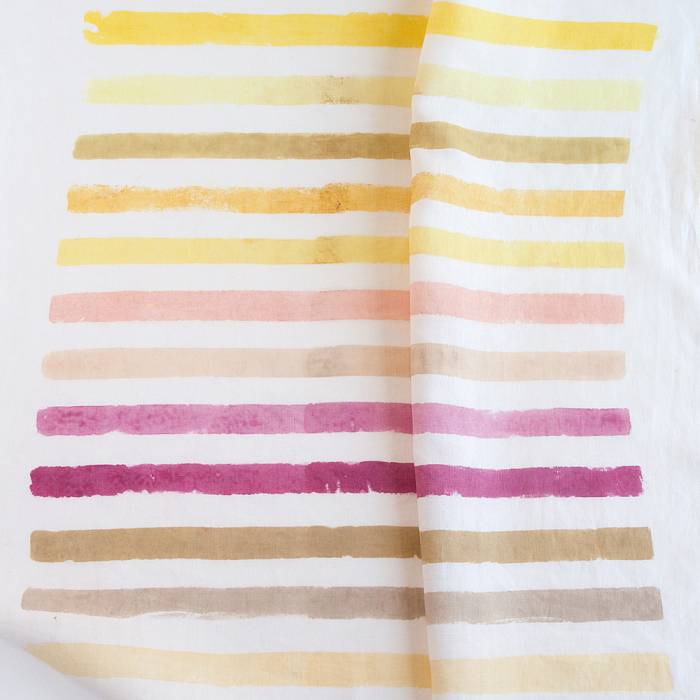 Course Overview
This course will start with a solid foundation in how dyes, mordants, and fibers interact to create beautiful natural colors. We'll use dyes foraged from the wild, the kitchen, and around the world to make a whole range of long-lasting warm colors. Then we'll go beyond the dyepot and explore painting, printing, and a few more surprises, all with natural dyes! Come bust myths, explore DIY science, and fuse ancient traditions with new ideas. We'll work on samples and small pieces to allow time to try lots of techniques.
Working with natural dyes is a great way to reclaim a sense of place and individuality in our clothing and textiles, and experience a more sustainable craft practice. Students will leave this course with all the skills needed to prepare, dye, and print on any natural fiber fabric, using any natural dyes that can be found. All levels welcome (including adventurous beginners!). Students age 16+ are welcome to sign  up for this course. Youth ages 12+ may attend if accompanied by an adult. Adult/child pairs will complete two projects and pay two materials fees. 
Required Tools 
• Comfortable clothes and shoes which you don't mind getting dye on, and/or an apron
• Rubber gloves (long kitchen type)
• An old plain terry cloth bath towel (bring two if you have room when packing)
• A few undyed small fabric/yarn/fiber items to dye and print on as time permits. These can be samples of whatever you are interested in dyeing. They can be made of either cellulose fiber (cotton/linen/hemp etc.) or protein fiber (silk/wool/alpaca etc.), but must be all natural fiber, and should not include any synthetic fiber content. New and used/thrifted items both work well. Things you feel free to play and experiment with are the best.
Optional Tools
• Any brushes, screens, stencils, printing blocks, etc. which you would like to use to apply dyes to fiber. (There will also be a variety of tools provided for you to use.)
Dates
Fri, Jun 9th, 2023 – Sun, Jun 11th, 2023
Course Details
Tuition:
$270.00
Materials fee: $35.00
Natural Dyes Above and Beyond