Learn to Use Your Sewing Machine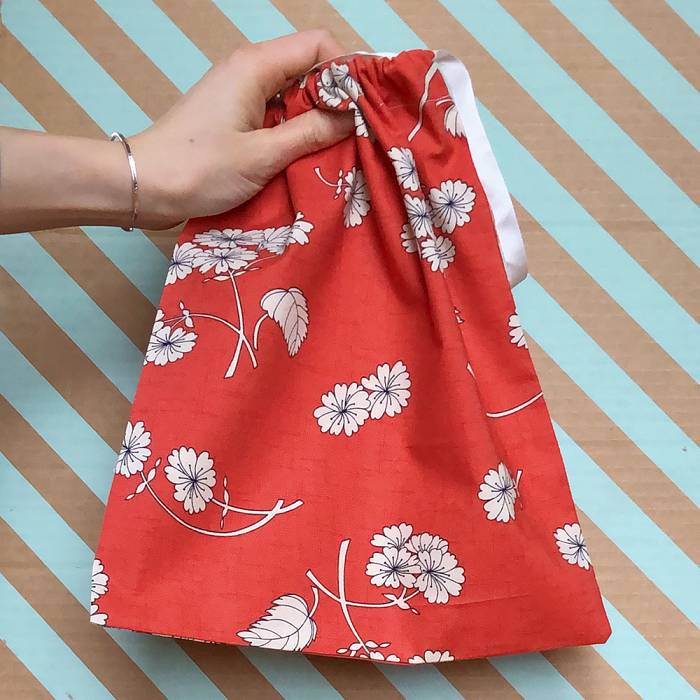 Course Overview
Interested in sewing, but not sure where to start? Mystified by that thrifted or gifted sewing machine in your closet? This class is for you!
Starting at the very beginning, we will cover:
Basic cleaning and care of your machine, threading, bobbin winding, troubleshooting tension. We will sew reusable drawstring bags to practice several different techniques: sewing straight lines, corners, and folded over hems, as well as proper pressing and seam finishes. We will discuss fabric types, resources for further instruction, sourcing of materials and tools, etc.
Time permitting, we will discuss specific projects or goals for future sewing. Best for beginners or those looking for a refresher on sewing machine use and care. We welcome students aged 16 and up.
This is a community class meant for Cook County residents. As such, the listed price of this class already has the local discount applied. There will not be an additonal local discount applied.
Provided materials
Fabric for practice sewing, bag making supplies, thread and sewing kits.
Physical Ability/Skills Needed
Ability to sit and sew, some standing required.
Required Tools
Sewing machine. Your sewing machine (must be in good working order). North House can provide machines for students to use. Please contact info@northhouse.org at least two weeks before class to request use of a sewing machine.

The manual that goes with your machine (if you don't have a copy, there are many available online, available in both printed and PDF form. If you have trouble finding this, you may email the instructor directly at laurabrownart@gmail.com)
Optional Tools
Any sewing tools you already have (i.e. scissors, pins, etc.)
Materials Fee
$20 payabe to instructor. Please bring cash or check.
Dates
Mon, Oct 24th, 2022 – Wed, Oct 26th, 2022
Course Details
Hours:
6-8:30pm each session, October 24 & 26
Tuition:
$65.00
Materials fee: $20.00
Latest Update:

View recent changes →
Learn to Use Your Sewing Machine