Introduction to Handmade Brushes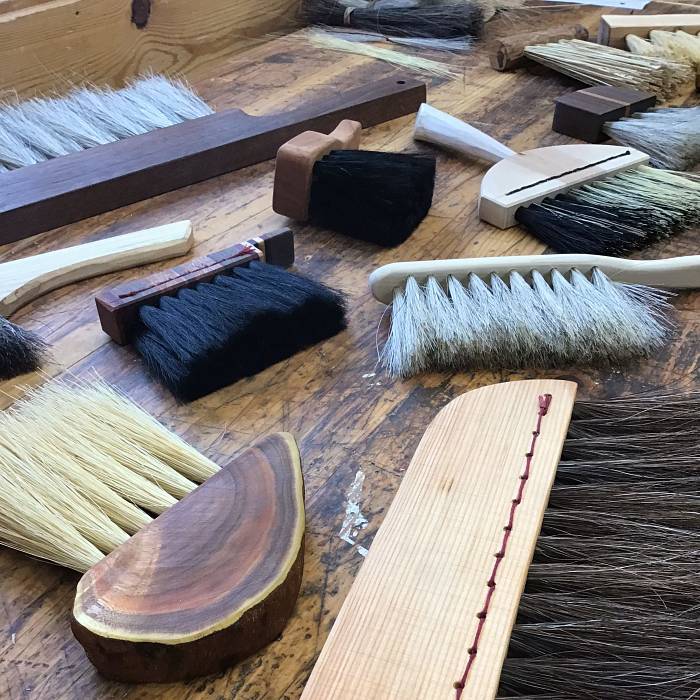 Course Overview
In this class we will use a combination of hand and power tools to craft brushes with uses ranging from cleaning off a workbench, lettering calligraphy, applying make-up, decorating ceramics, and much more! We will work with a variety of traditional brush fibers from plants and animals and cover the range and usefulness of each fiber. Multiple methods for constructing brushes will also be addressed. Students may bring their creativity or stick to tradition—this class will be a perfect environment for both learning the fundamentals and thinking outside the box! This course welcomes students ages 16+.
Optional Tools
Carving knife
Gouges & Chisels
Chip Carving Knife
Note from Instructor
A selection of materials will be supplied by the instructor, but please feel free to bring any uniquely figured wood, old brushes that need revamping, pet fur to use for your brush fiber, or anything else that might be re-created into a brush.
Dates
Sat, Nov 4th, 2023 – Sun, Nov 5th, 2023
Course Details
Tuition:
$200.00
Materials fee: $55.00
Latest Update:

View recent changes →
Introduction to Handmade Brushes