How Can I Spin it, What Can I Make? Yarn Design and Color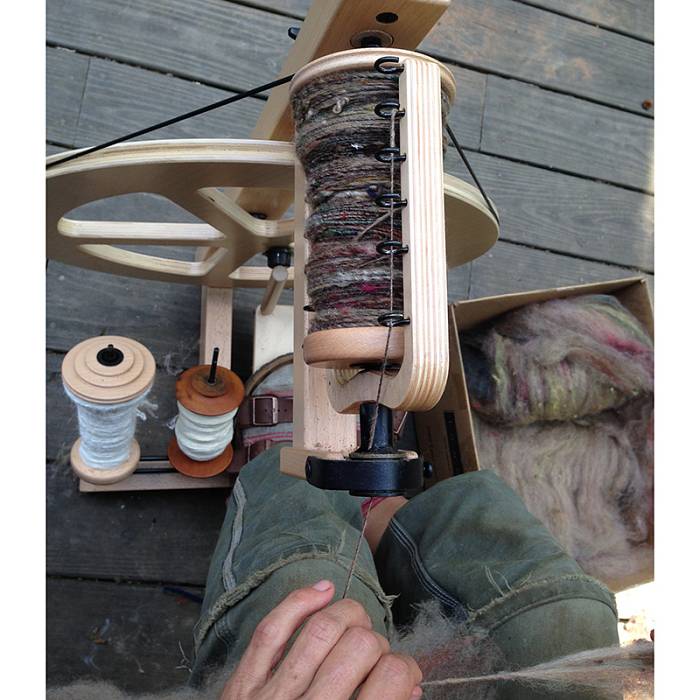 Course Overview
Curious continuing spinners, gain inspiration and skill at making the yarn you have in mind. What gives a yarn personality? Prepare by carding, drum carding, combing or not at all; and spin lovely natural sheep shades; hand-dyed locks of wool; or work with the lovely solid top and space-dyed rovings that you have brought from home! Start beyond the basics to delve into production techniques from color inspirations. We will touch on spinning methods, wheel set ups, plying ideas and lessons in consistency.
Session Information
This course is part of Fiber Week! Plan to attend Fiber Friday, a new feature in 2020. On February 14, we'll host a day of speakers, demonstrations, open studios and community gatherings free for all enrolled students. This popular model, borrowed from our Wood Week and Basket Week, allows students and instructors alike the opportunity to meet one another, expand their interests and enjoy our cozy campus learning atmosphere. Come early or stay late; you won't want to miss Fiber Friday! Full schedule available in early 2020.
Dates
Sat, Feb 15th, 2020 – Sun, Feb 16th, 2020
Course Details
Skill Levels:
Intermediate to Advanced
Intergenerational age:
N/A
Tuition:
$220.00
Materials fee: $30.00
Required
You will need the following tools for this class:
a spinning wheel in workable condition
extra bobbins
regular maintenance tools and an oil bottle
hand cards
2 bobbins, at least half filled with freshly spun singles
knitting needles
crochet hook or small loom for making (quick!) fabric samples
favorite photos or postcards for color inspiration
show and tell examples (your handspun efforts and/or finished pieces)
Tea cup and favorite tea to share
Optional Tools
Feel free to bring your favorite tools and whatever materials you might feel appropriate for this course.
dyed braid of wool or other solid top/roving/wool from your stash
your special spinning chair
More Information
Once registered, students will receive a confirmation email with further class information. Please call us if you haven't received it within 24 hours.
How Can I Spin it, What Can I make? Yarn Design and Color - 2/15/2020