Hardcover Codex Bookbinding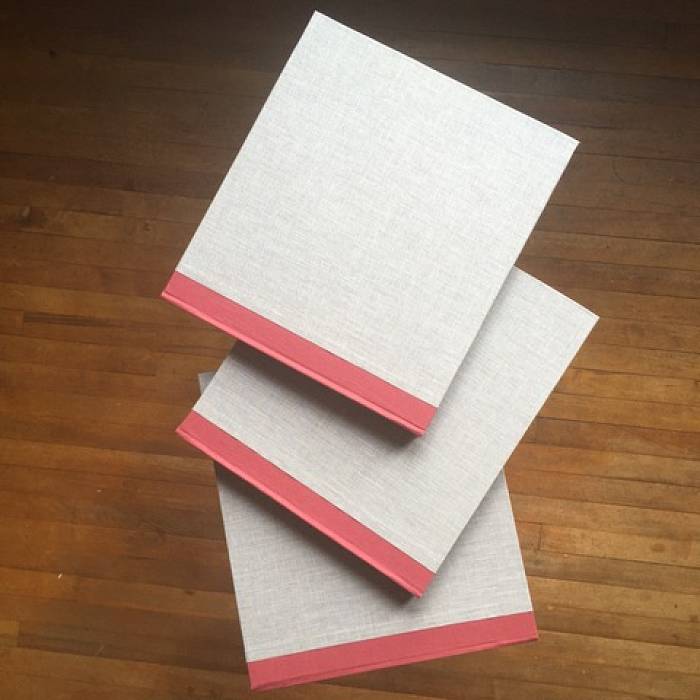 Course Overview
Hand-bound hardcover books are not only functional and beautiful, but they hold a certain metaphysical weight beyond that of a mass- market paperback. They are created by human hands to pass on human knowledge: maybe a recipe, maybe a personal reflection, maybe just a to-do list. No matter what's in them, hand-bound books bring a certain gravitas to any writing. This course will cover the basic tools, techniques, and design elements involved in the construction of a hardcover book. While some glue is used in this process, this style of hardcover codex bookbinding involves sewing the text block together for added strength. It is then placed inside a hard case. The pacing of the course will allow time for students to explore other types of bookbinding, including slab and accordion binding. Students will leave the class with at least one finished hardcover book and the knowledge to continue experimenting in the craft of bookbinding. In the past students have made 2 and even 3 books before the class ended.  
Youth 14+ may take this class with an adult. Adult/child pairs can complete one or two projects depending on time constraints. If they want to make more than two projects then there would be additional materials costs.
Required Tools
The instructor will provide all tools required.
Optional Tools
Bone Folder
Exacto Knife
Needles
Glue brush
Cutting Mat
Ruler
Physical Ability/Skills Needed
Hand/wrist strength is good for cutting parts of the book process, but there are various tools that make this an accessible craft for all skill or strength levels
Dates
Fri, Jul 7th, 2023 – Sun, Jul 9th, 2023
Course Details
Hours:
Days 1-2: 9am-5pm; Day 3: 9am-noon
Tuition:
$230.00
Materials fee: $95.00
Latest Update:

View recent changes →
Hardcover Codex Bookbinding