Handmade Whisk Brooms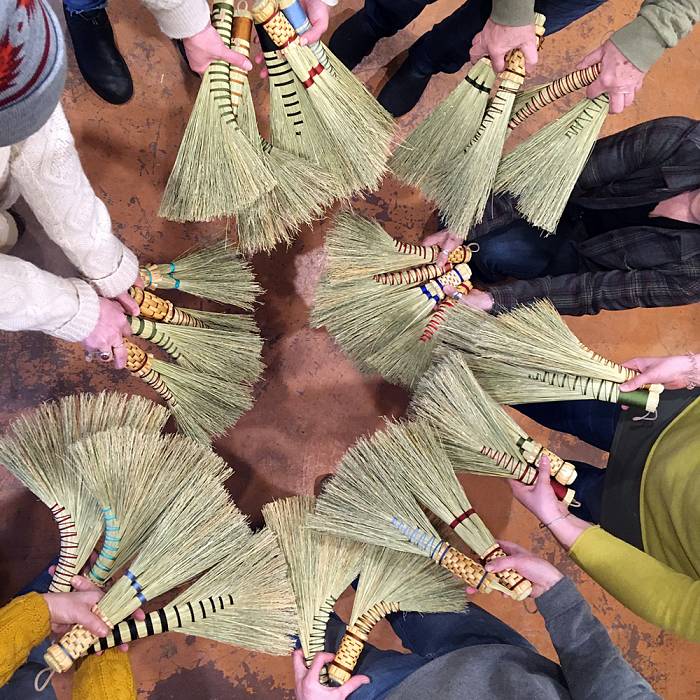 Course Overview
One whisk broom is never enough! Great for cleaning off car seats or workbenches, whisking dirt out of the tent while camping, sweeping those dust bunnies into the dustpan, brushing fur from clothing, or using around the wood stove for little bits of wood and ash, you'll wonder how you ever lived without. This one-day introduction to broom-making will cover three different styles of hand brooms. Using traditional broom-corn, students will learn the Shaker style, Turkey Wing, and Hawk Tail Style methods with experienced broom maker Marybeth Garmoe. Students will explore the usefulness of this old craft, find a new appreciation for the various decorative and functional styles of brooms, and leave prepared to take on further broom making projects with confidence–not to mention at least three hand brooms ready to work and beautiful enough to hang on a wall!
Required Tools
All of the tools needed for this project will be provided by the instructor.
Session Information
This course will be part of Basket Week 2021! Plan to arrive early for the Basket Gathering on Friday, October 8 for demonstrations, talks and community gatherings. A full schedule of events will be available in late summer.
Course Details
Tuition:
$95.00
Materials fee: $20.00
Handmade Whisk Brooms