Felting Exploration: Sculptural Felting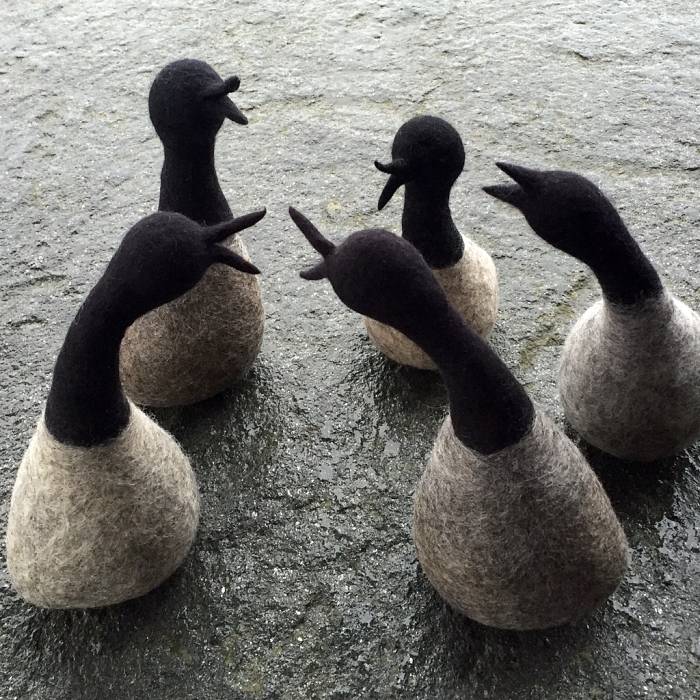 Course Overview
Felting is based on three main principles: flat, sculptural and open form. Featured international guest instructor Karin Flatøy Svarstad will explore all three of these techniques in this three day workshop, using birds as inspiration, though students will be free to take inspiration from whatever forms they like. Karin is well known for her extensive knowledge of the native sheep breeds of the North Atlantic. This workshop will not only be in felting techniques, but allow time to look at different qualities of wool and discover the rich, centuries old wool traditions of Viking heritage. Karin will discuss about the native sheep around the North Atlantic Sea and their wool. Students will make a variety of sculptural and flat felt works using several colors and varieties of wool and experiment with finishing the felting by cutting into the work to create colorful three dimensional surfaces. This course promises to offer the best of North House: high quality instruction, deep exploration of cultural history, and naturally, community and camaraderie through creative expression.
Dates
Tue, Feb 12th, 2019 – Thu, Feb 14th, 2019
Course Details
Skill Levels:
Beginner to Advanced
Additional materials fee paid to instructor when class starts:
Varies ($40 and up)
Required
You will need the following tools for this class:
2 bath towels
pen, paper and notetaking supplies
a few medium tick felting needles (available in school store)
Optional Tools
Feel free to bring your favorite tools and whatever materials you might feel appropriate for this course.
More Information
Once registered, students will receive a confirmation email with further class information. Please call us if you haven't received it within 24 hours.
Felting Exploration: Sculptural Felting - 2/12/2019